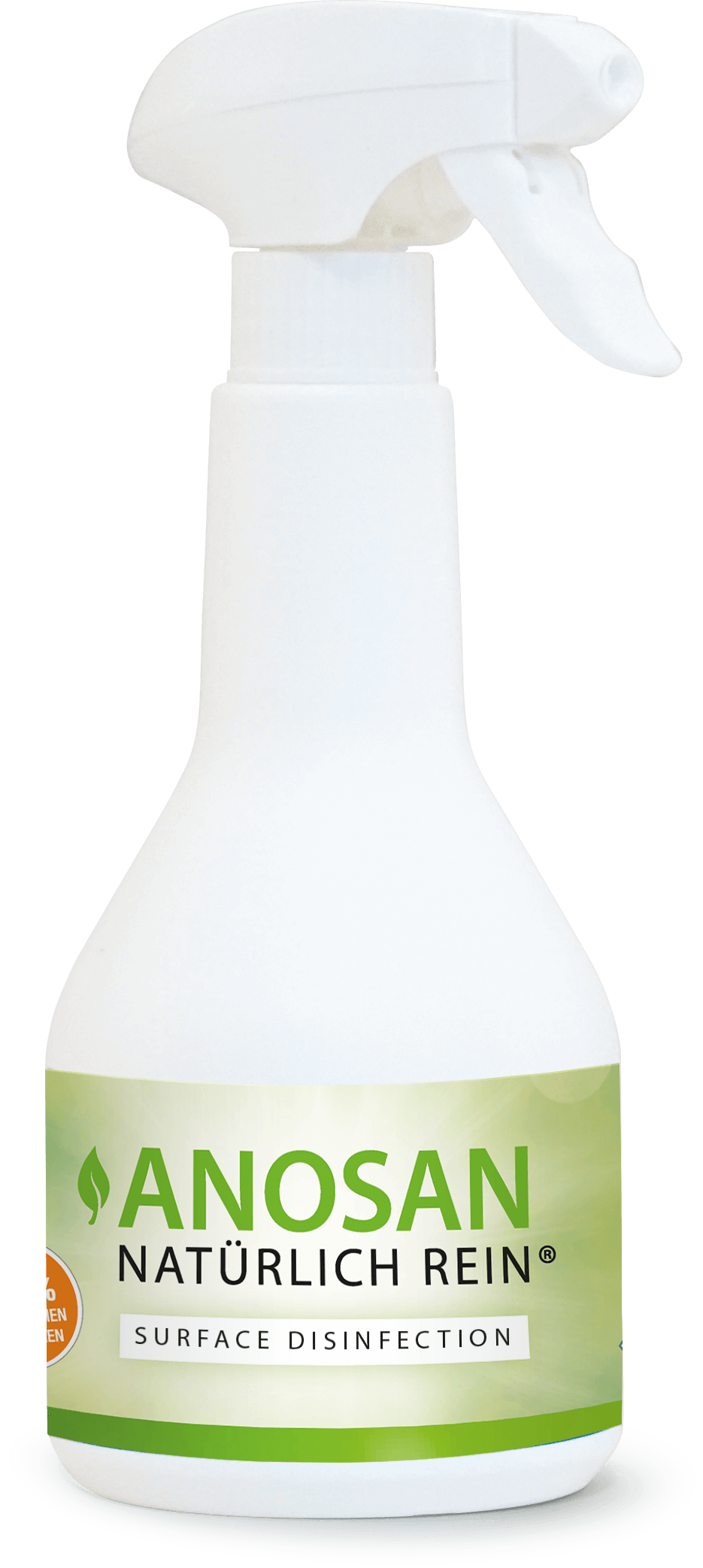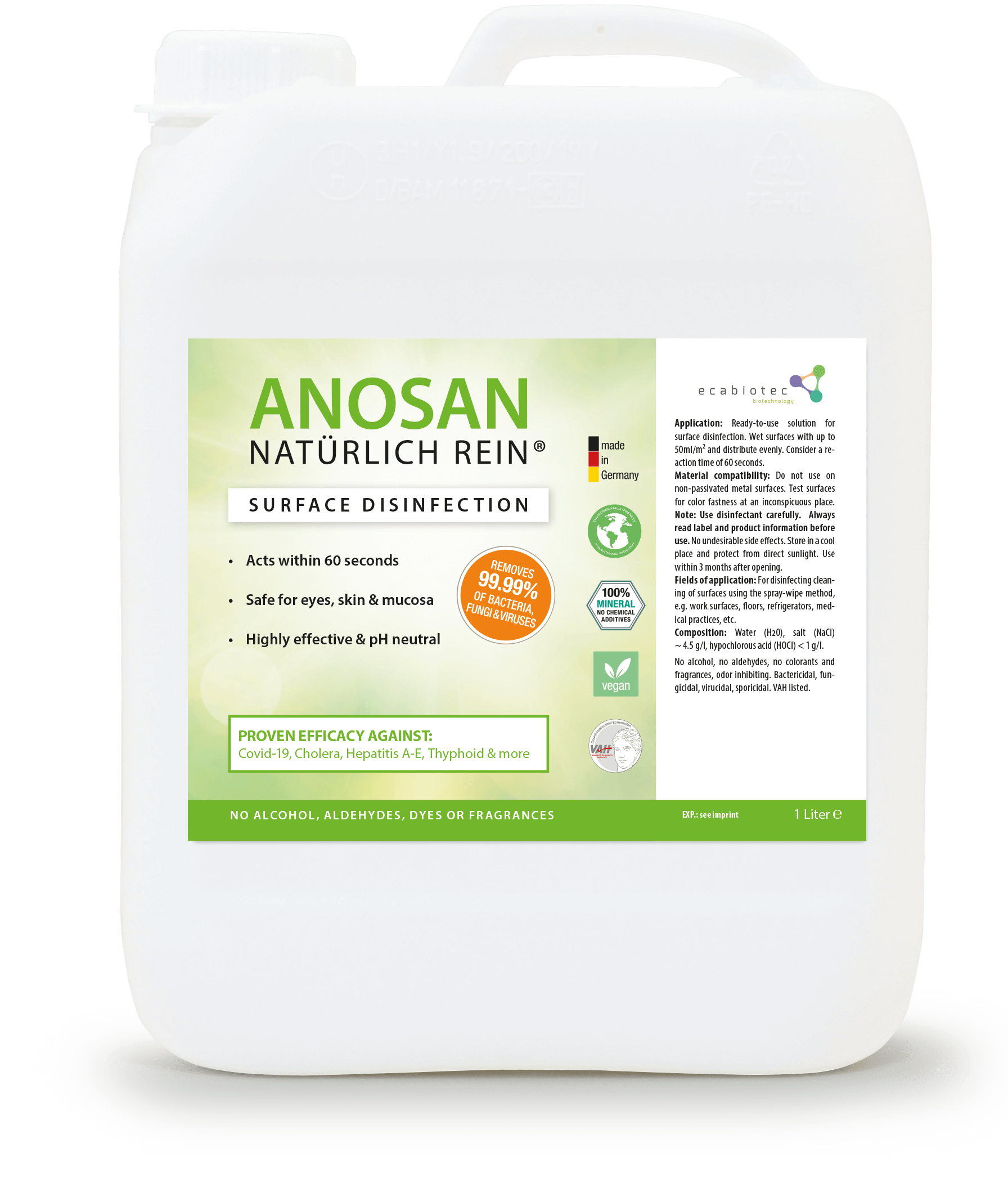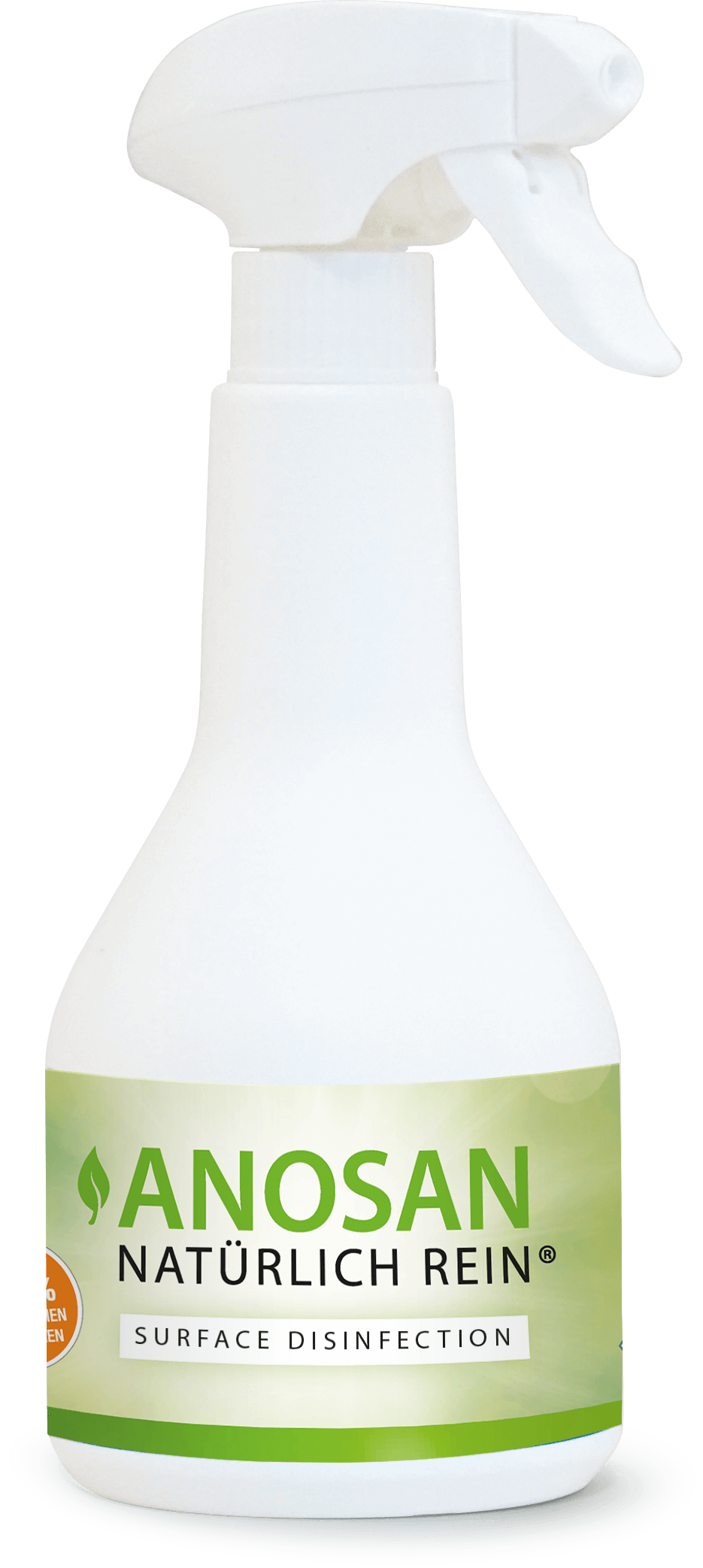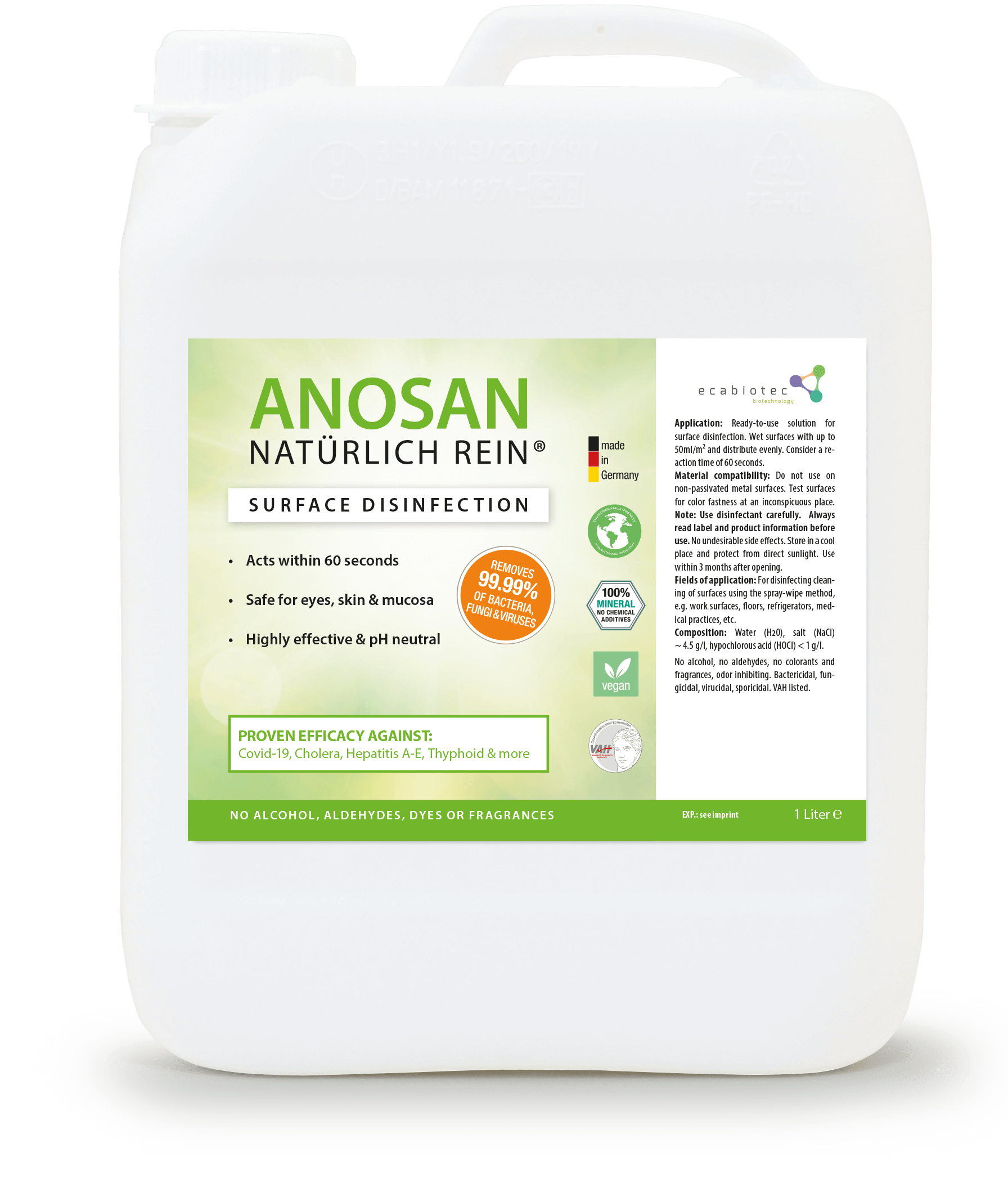 This product has a minimum quantity of 1
ANOSAN Natürlich Rein® is a purely mineral, highly effective disinfectant for disinfecting surfaces of all kinds. It is 100% biodegradable and eye and mucous membrane compatible. Ideal for use in hotels, sports facilities, public areas, kindergartens and any type of large-area disinfection.
Application & Dosage
Ready-to-use solution for the disinfecting cleaning of surfaces using the spray-wipe method, e.g. machines, assembly lines, work surfaces, floors, tanks and much more.
Coat surfaces and objects evenly and completely – (up to 50ml / m²), wipe with disposable cloth if necessary and allow to dry. No rinsing afterwards. The solution is water-dilutable depending on the application. The product evaporates without any residue.