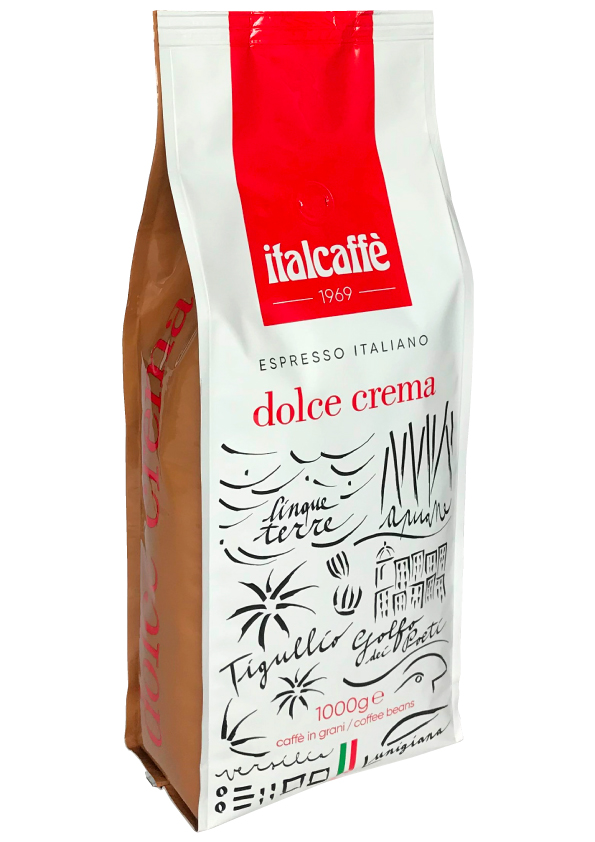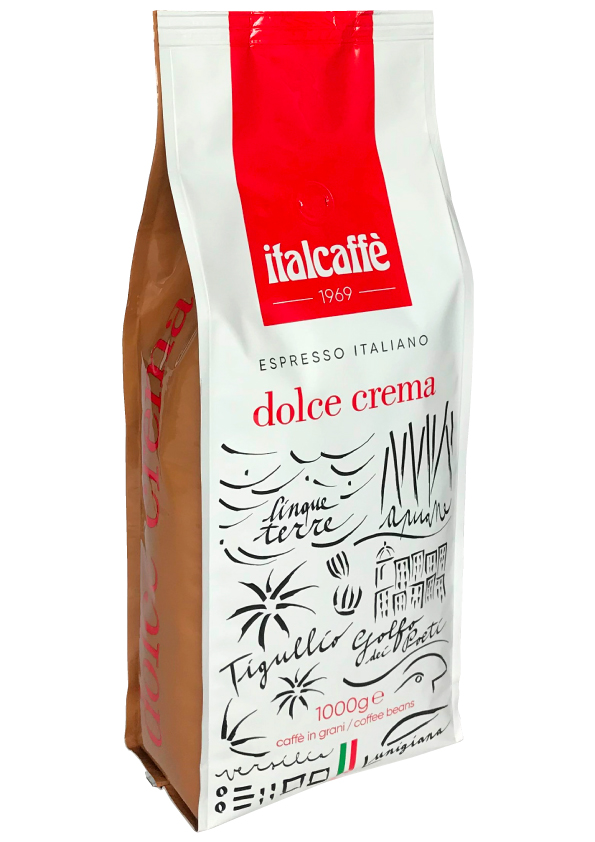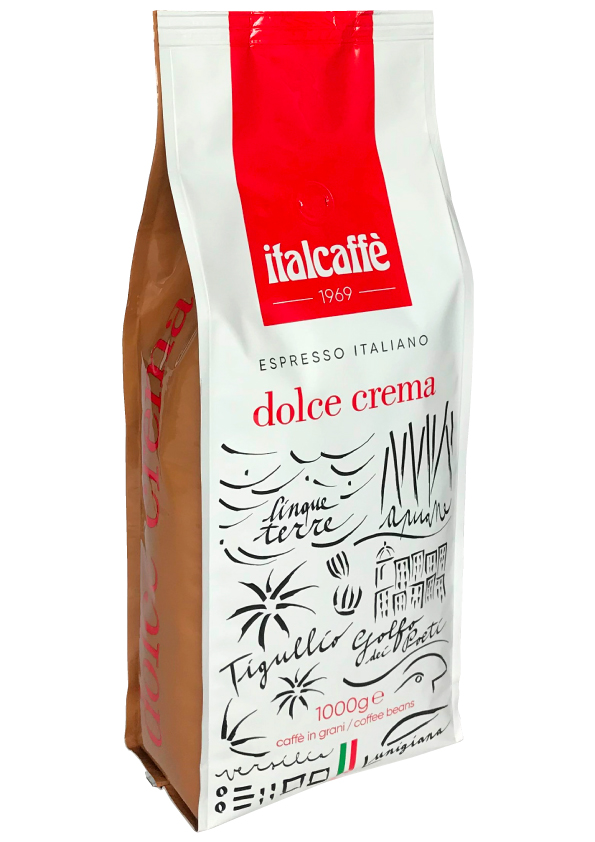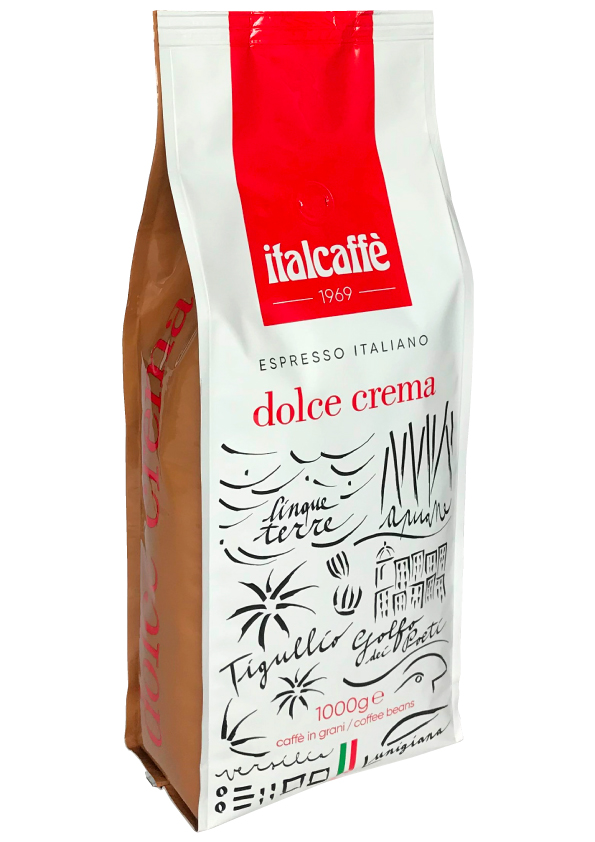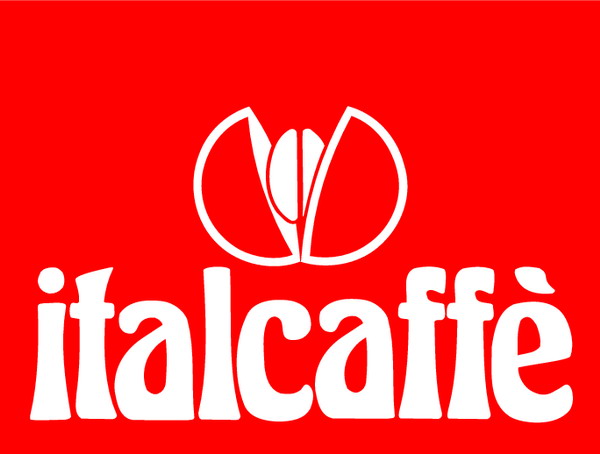 $60.00

Price: $10.00
Price Per Unit: $1.67
This product has a minimum quantity of 6
Delivery: 5-7 Days Shipping From Italy
Brand: ITALCAFFE SPA
Product Dimensions(cm): 30.00000000 X 27.00000000 X 27.00000000
Model
Availability: In Stock
Italcaffè Dolce Crema is a delicious blend of roasted whole coffee beans, characterized by a sweet, rich and full-bodied aroma.
It's a perfect combination of coffees of the Arabica and Robusta species, accurately measured in order to offer you a great Italian espresso coffee.
Dolce Crema Italcaffè coffee beans have medium roast and are suitable for espresso machines as well as bean to cup machines.
Whole espresso bean packaged in a protective atmosphere to conserve taste and freshness. This is a bag of 1kg with one-way degassing valve.
These features guarantee a better preservation over time as well as greater quality of italcaffè products compared to the usual coffee bags that you find on the market.