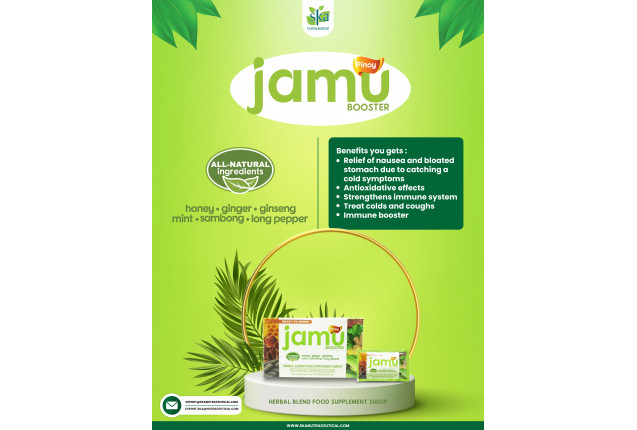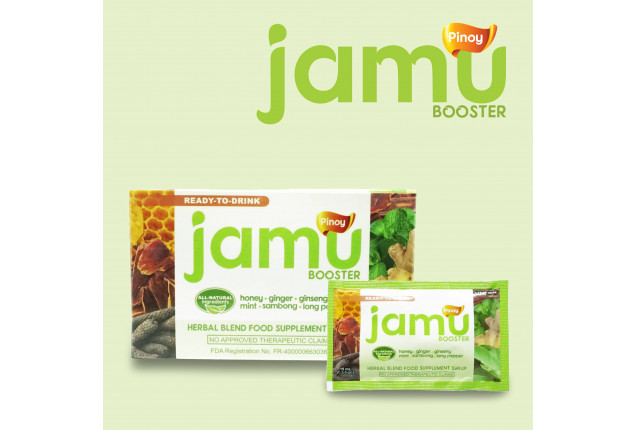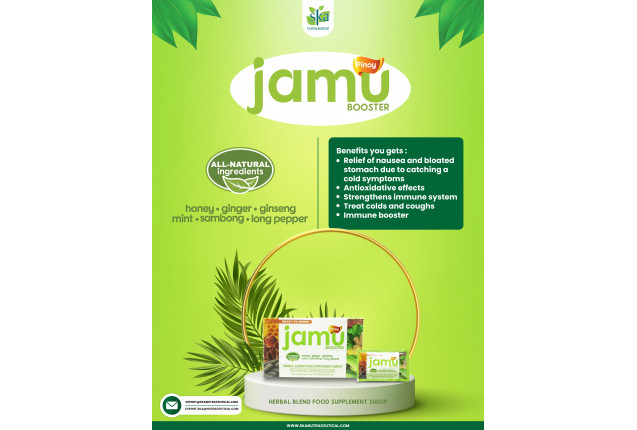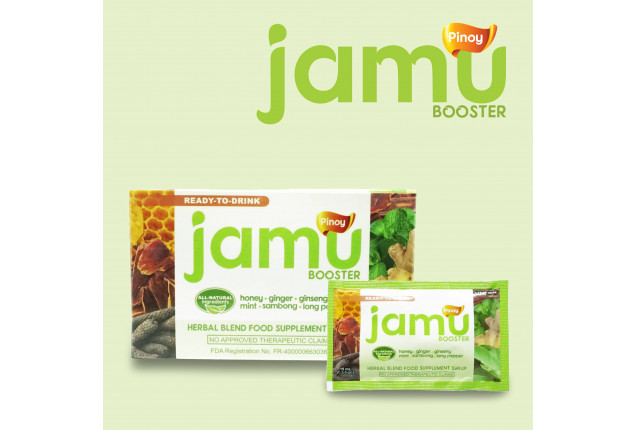 Click here to join now and start selling today!
Shipping From:
Nigeria
$15.00

Price: $5.00
Price Per Unit: $5.00
This product has a minimum quantity of 3
Delivery: 5-7 Days Shipping From Nigeria
Brand: Pinoy Jamu Booster
Product Dimensions(cm): 0.00000000 X 0.00000000 X 0.00000000
Model
Availability: In Stock
BUY Pinoy Jamu Booster WHOLESALE ONLINE
Pinoy Jamu Booster is a "Jamu-inspired" herbal blend food supplement syrup packaged in a ready-to-drink sachet.
Benefit:
- Traditional Indonesia herbal remedies
- Maintain body health
- Booster immune System
- Relieve common cold
- Strengthen your immune system against covid 19
Contains :
- Honey Liquid
- Ginger dry
- Panax Ginseng
- Mint leaf
- Sambong
- Long pepper
Package:
15 ml/Sachets
12 Sachets /Box
IMPORTANT INFORMATION FOR YOUR WHOLESALE Pinoy Jamu Booster ONLINE ORDER
Order Pinoy Jamu Booster in bulk online and have it shipped to Nigeria, Ghana, Kenya, South Africa or anywhere else in Africa. Wigmore Wholesale is a Commercial and Supermarket supplier of Pinoy Jamu Booster in Africa.
All our brands are 100% authentic, we are online distributors for Pinoy Jamu Booster which ships from Nigeria. Shipping and clearing costs will be quoted separately and we will ensure you get the best landed costs for Pinoy Jamu Booster in your destination.
We supply products like Pinoy Jamu Booster to restaurants, businesses, offices, manufacturers and commercial enterprises in Nigeria, Ghana, Kenya, South Africa or anywhere else in Africa. We can provide quotes for shipping and transport to your exact address or destination or you can arrange shipping by yourself.