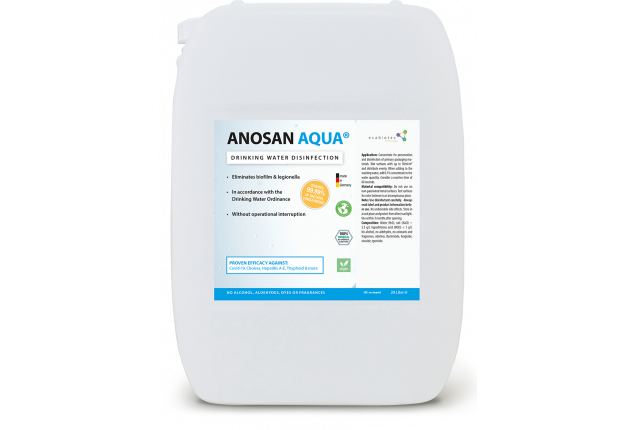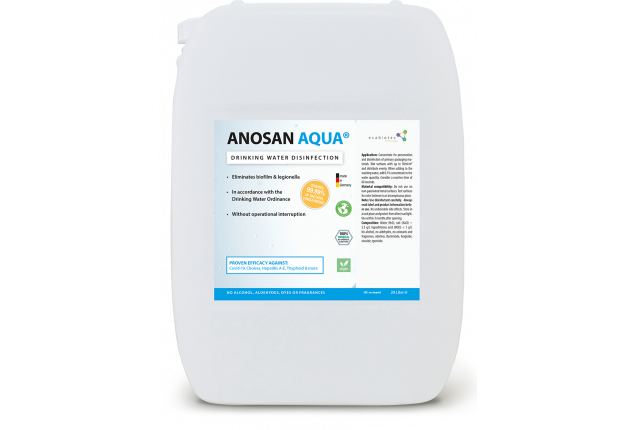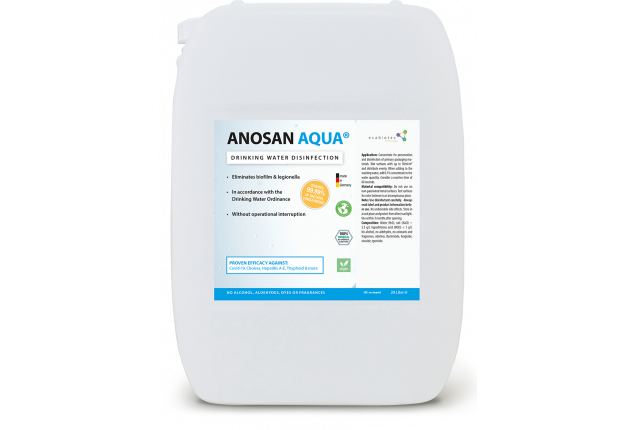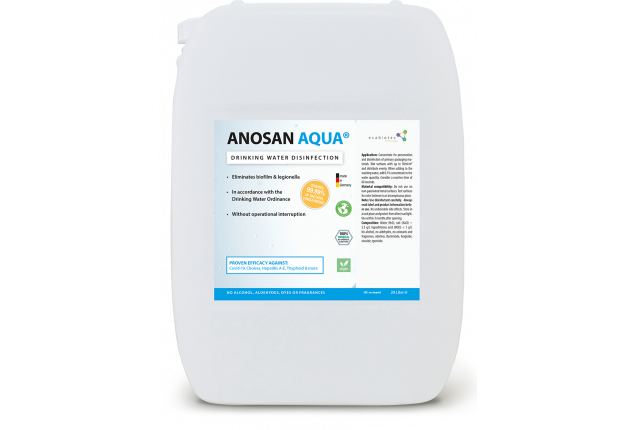 Global Shipping Made Easy with Wigmore Logistics
Simplify your logistics with our comprehensive shipping service. Get instant quotes and seamless solutions to ship your goods to any corner of the world. Experience hassle-free international shipping like never before.
Click here to join now and start selling today!
$38.00

Price: $38.00
This product has a minimum quantity of 1
BUY ANOSAN Aqua® WHOLESALE ONLINE
ANOSAN Aqua® offers a safe, instant microbiocide and fungicide in any temperature of water. It can be used without interruptions of water usage or special precautions, is pH neutral and does not cause precipitation of lime. Our solution can enter water systems safely with no additional safety measures, while also being effective against hormone & antibiotic residues.
ANOSAN Aqua® is non-toxic and can be used with the presence of aquatic life, enhancing the marine environment and removing pathogens, toxic algae, and viruses that often end up reaching publicly used water areas, such as beaches through treated sewage water or shipping vessels.
Application & Dosage
Depending on the degree of contamination, add 0.1% to 0.3% concentration to the amount of water (corresponds to 100 – 300 ml per 100 litres) for disinfection. Overdosing is not harmful to health.
IMPORTANT INFORMATION FOR YOUR WHOLESALE ANOSAN Aqua® ONLINE ORDER
Order ANOSAN Aqua® in bulk online and have it shipped to Nigeria, Ghana, Kenya, South Africa or anywhere else in Africa. Wigmore Wholesale is a Commercial and Supermarket supplier of ANOSAN Aqua® in Africa.
All our brands are 100% authentic, we are online distributors for Ecabiotec which ships from Germany. Shipping and clearing costs will be quoted separately and we will ensure you get the best landed costs for ANOSAN Aqua® in your destination.
We supply products like ANOSAN Aqua® to restaurants, businesses, offices, manufacturers and commercial enterprises in Nigeria, Ghana, Kenya, South Africa or anywhere else in Africa. We can provide quotes for shipping and transport to your exact address or destination or you can arrange shipping by yourself.