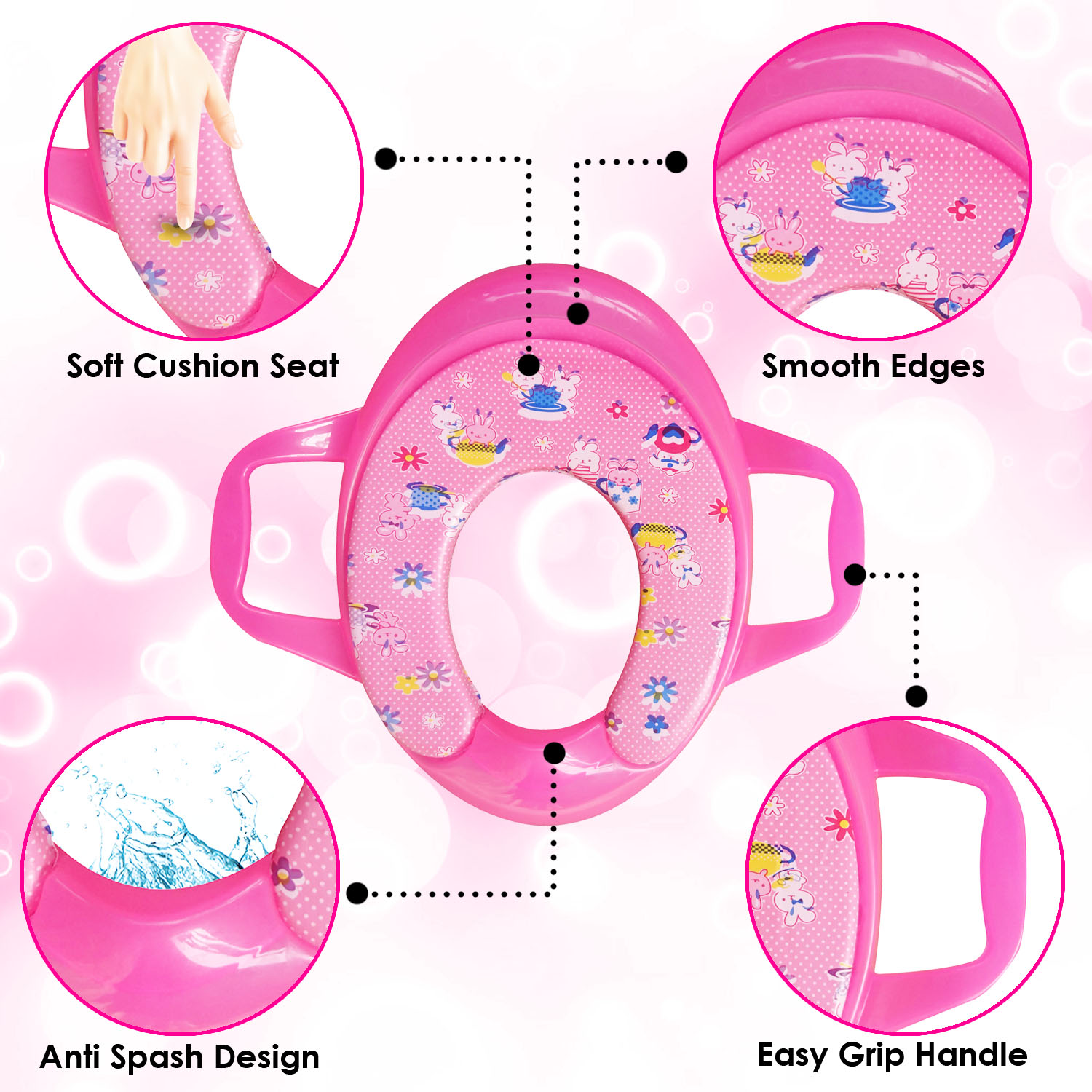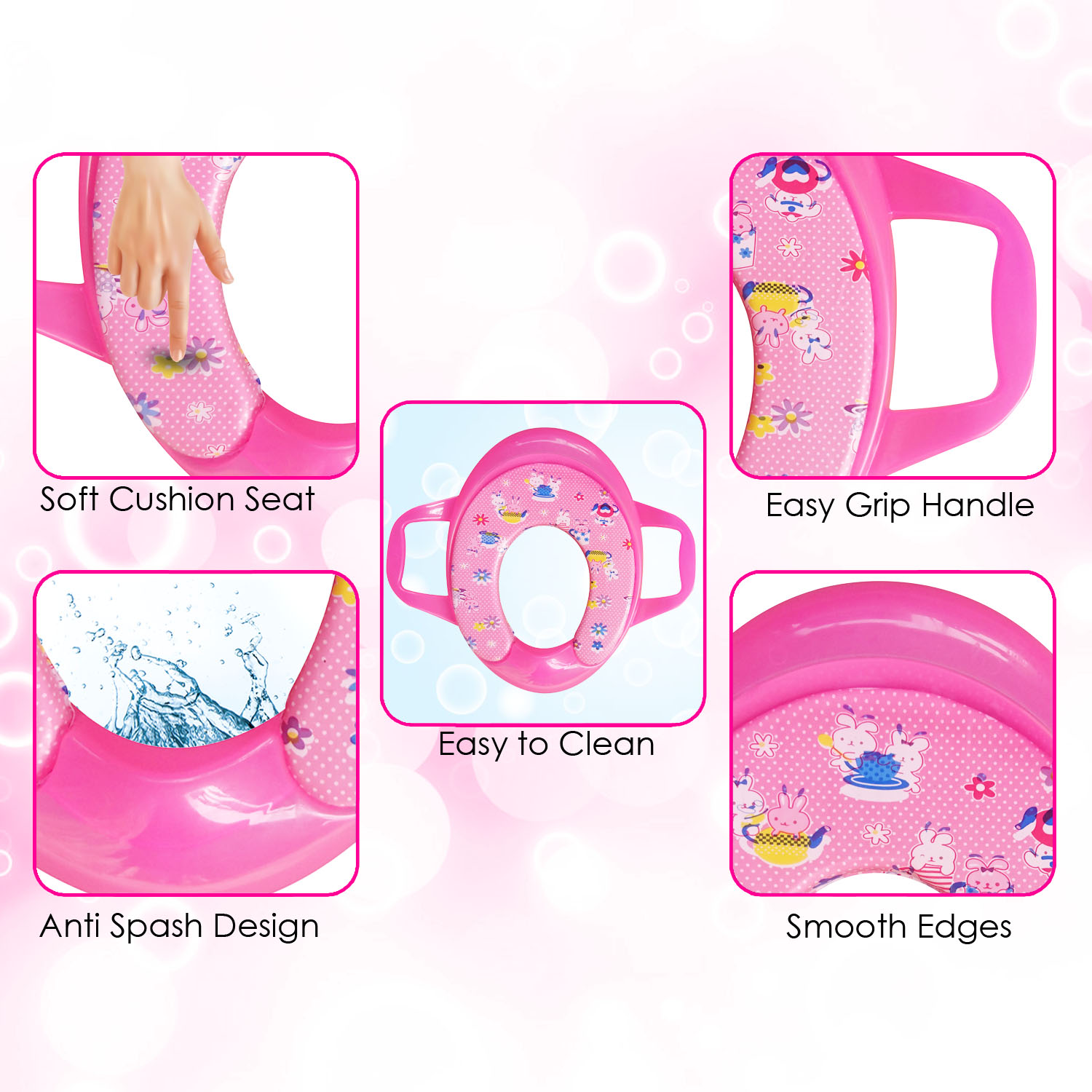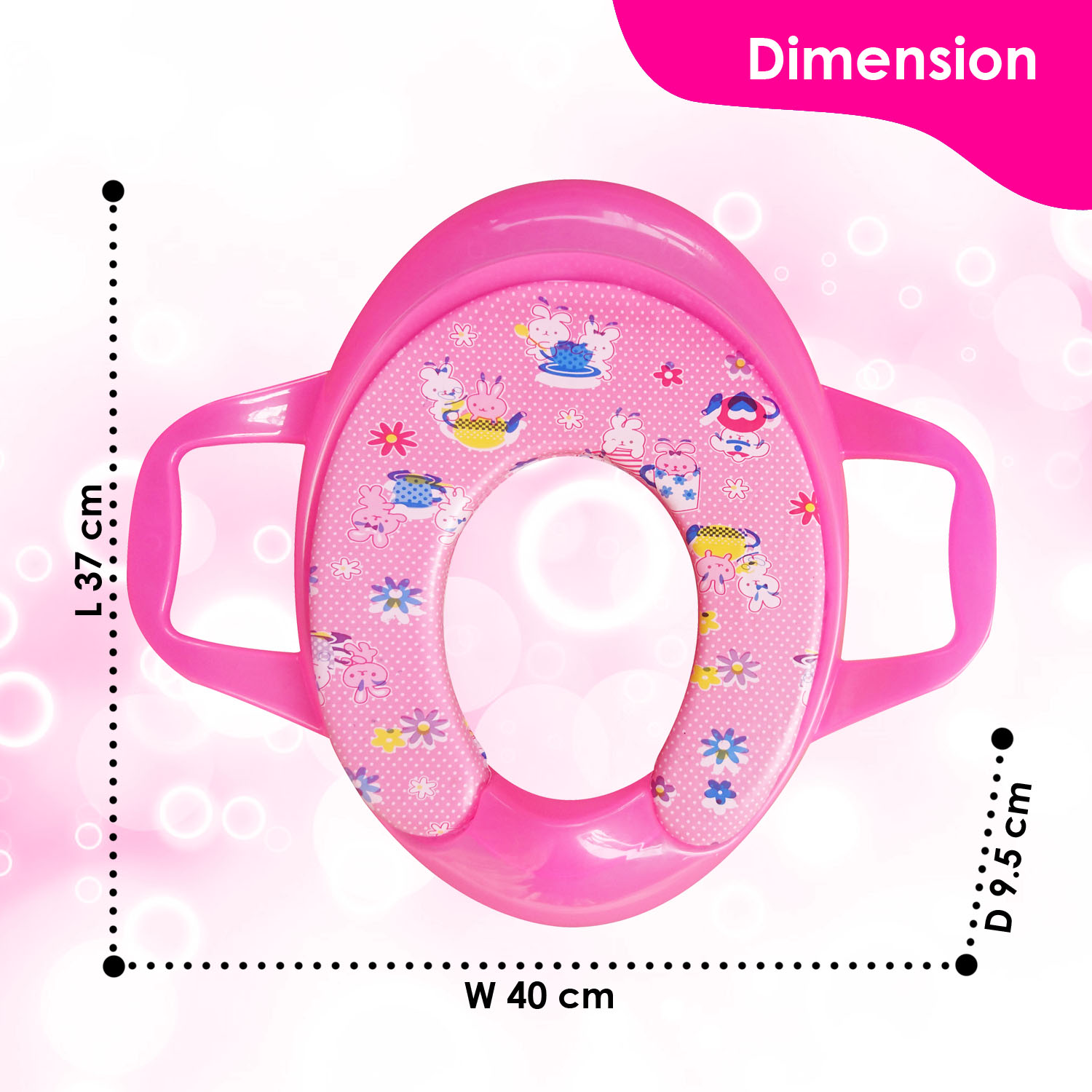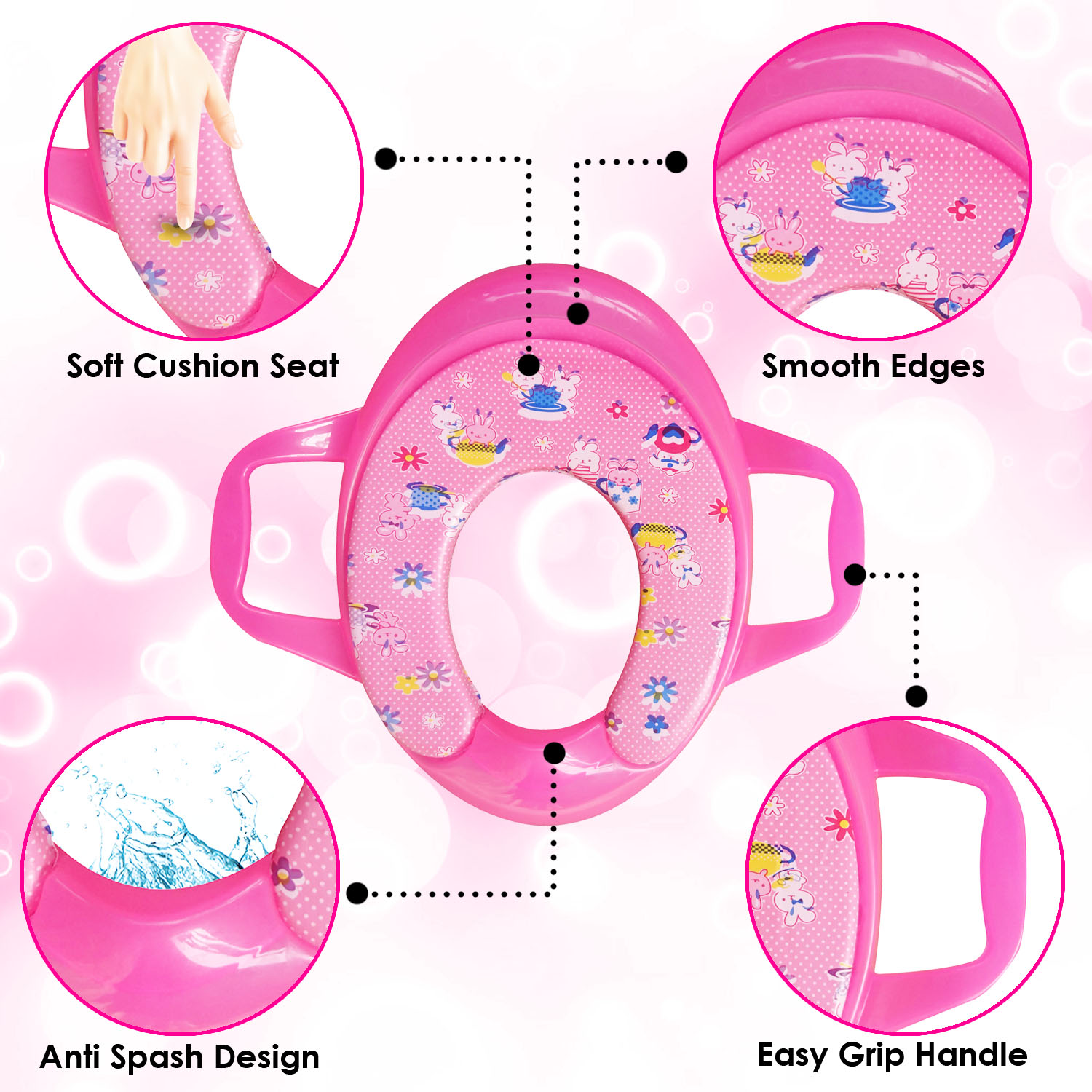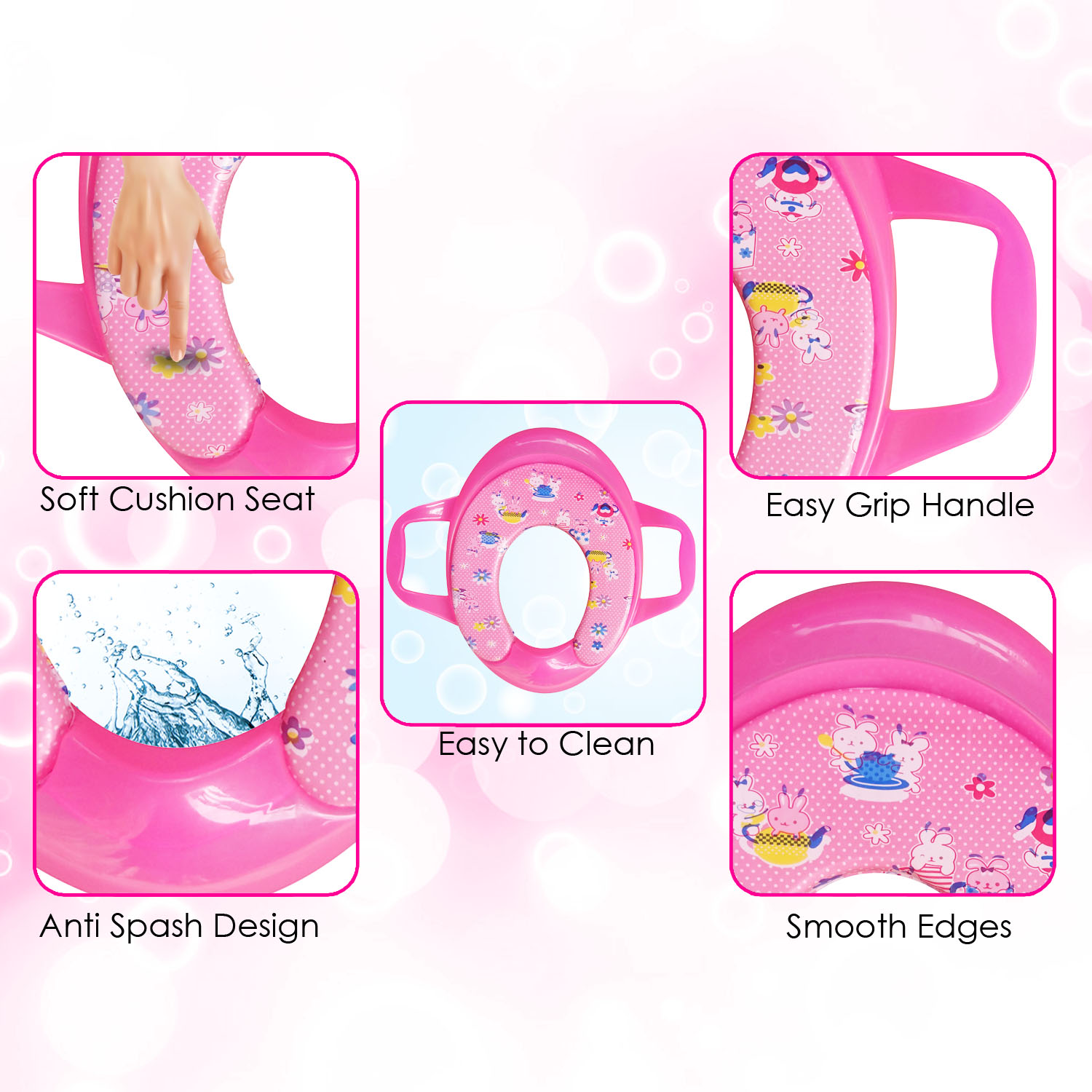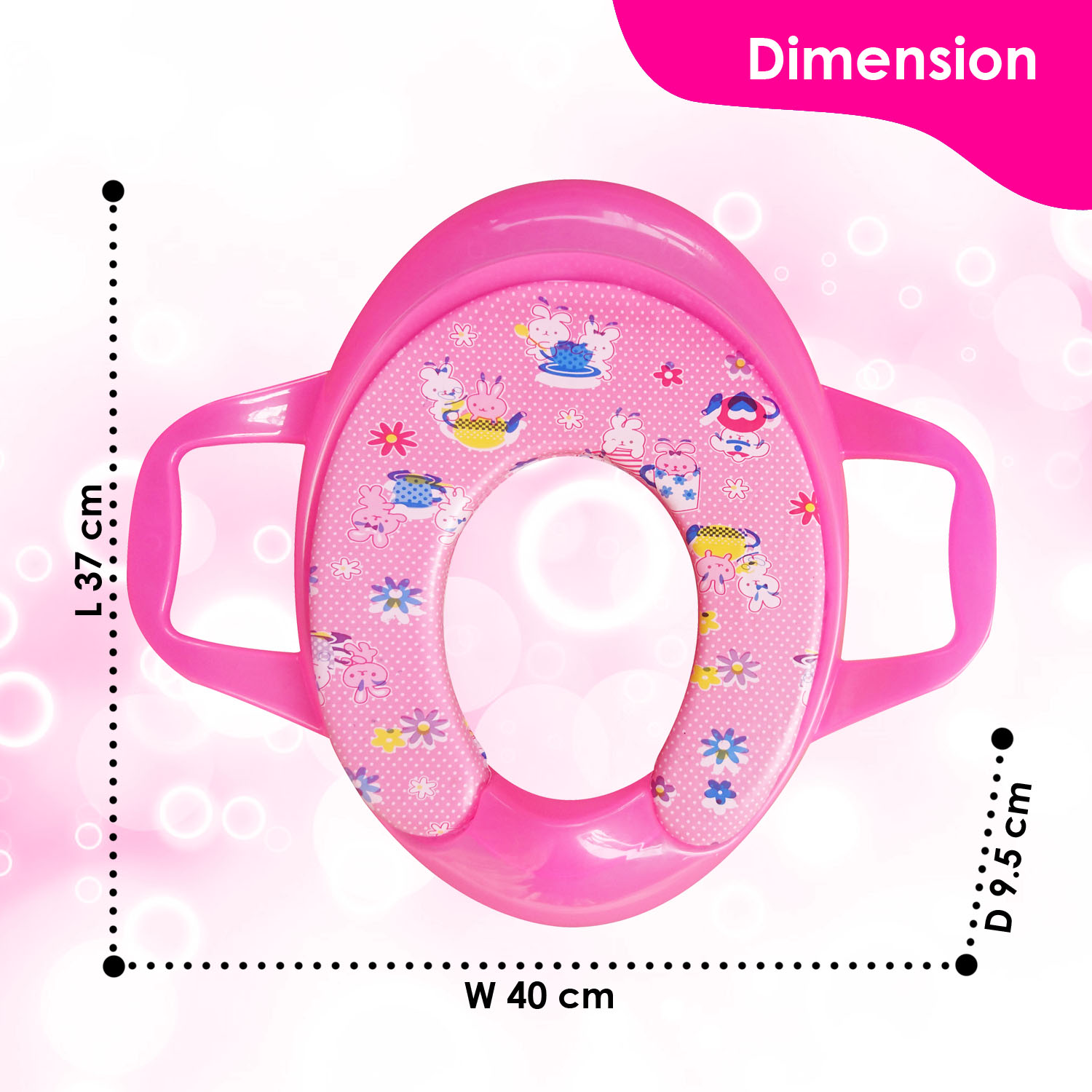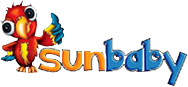 $18.00

Price: $18.00
Price Per Unit: $18.00
This product has a minimum quantity of 1
SAFE POTTY SEAT WITH SMOOTH CURVES: SUNBABY POO_TIME POTTY SEAT trains your baby to sit on the adult potty . The Product is needed when your baby is around 18 to 20 months old. The potty has Dimensions: L 36 x b 31 x h 10.9 cm and is ergonomically designed to give BACK SUPPORT to your baby.BEST Sunbaby's ultra soft cushion potty seat with handle. It is for age group of children above 12 months. Extra soft, durable and safe, comes with easy grip, hygienic handles for an extra measure of safety and security. It is easy to use and portable. It is easy to keep clean. Ideal for toilet training your child.
KEY FEATURES :
SUNBABY Toilet Trainer offers a Soft Cushioned potty seat to provide extra soft comfort to your Baby
Gets fixed easily on an Adult Potty and Helps in Imparting toilet training to your little ones on an Adult Seat
Easy Side grip handles to give balance and stability to your baby .
The Seat is Easy to use , portable & is Excellent for use in public restrooms.
SUNBABY's Toilet Trainer Seat is the Best Product for your little ones .