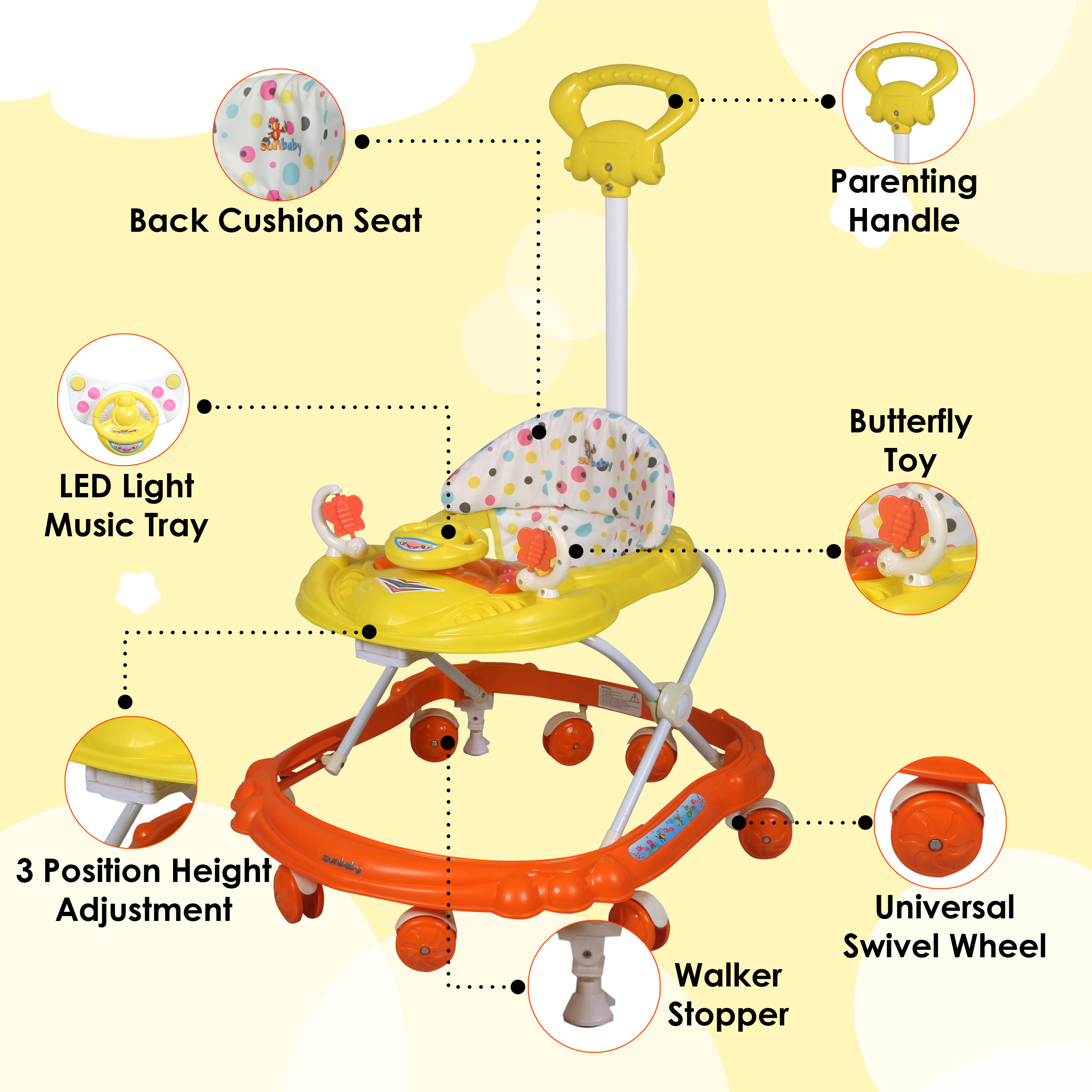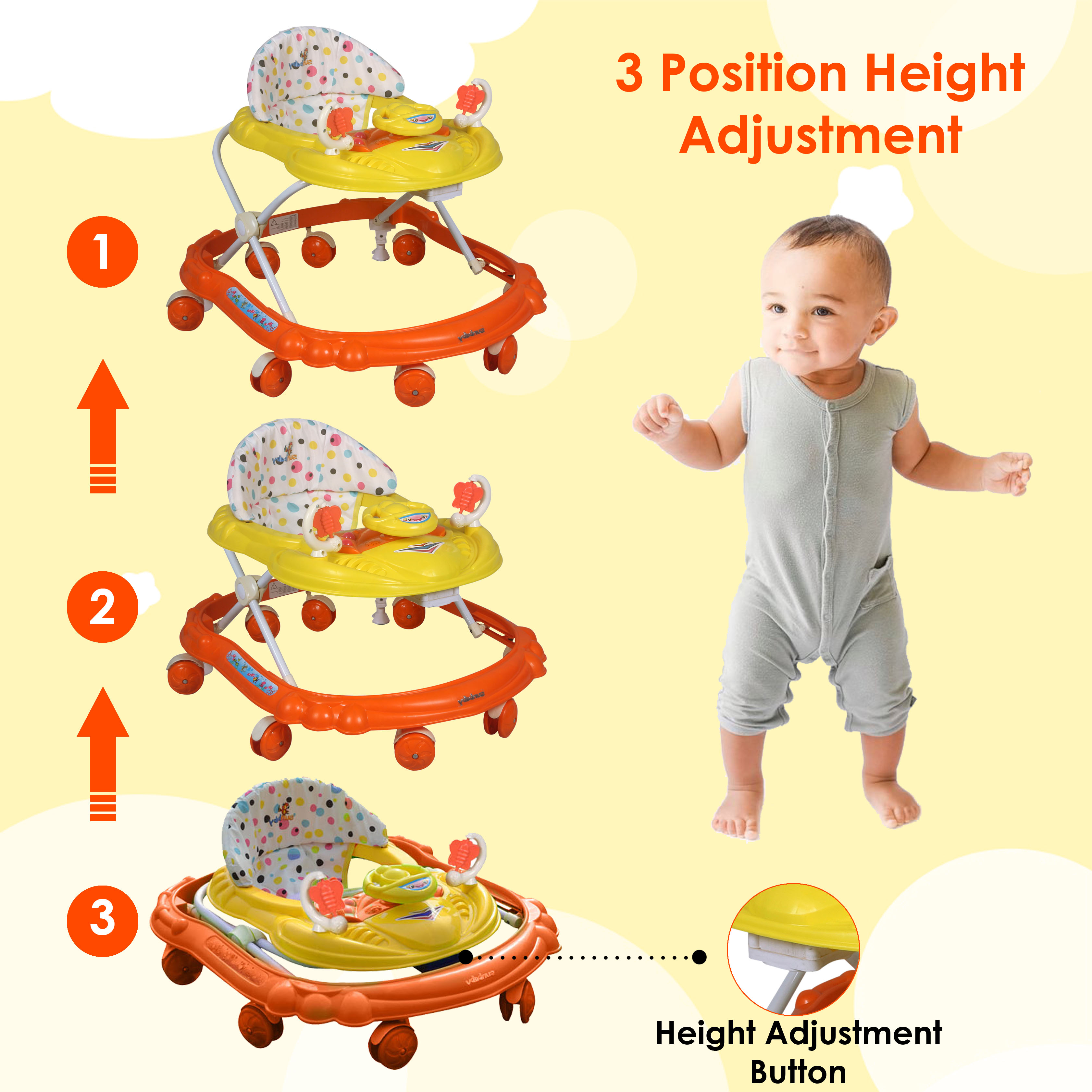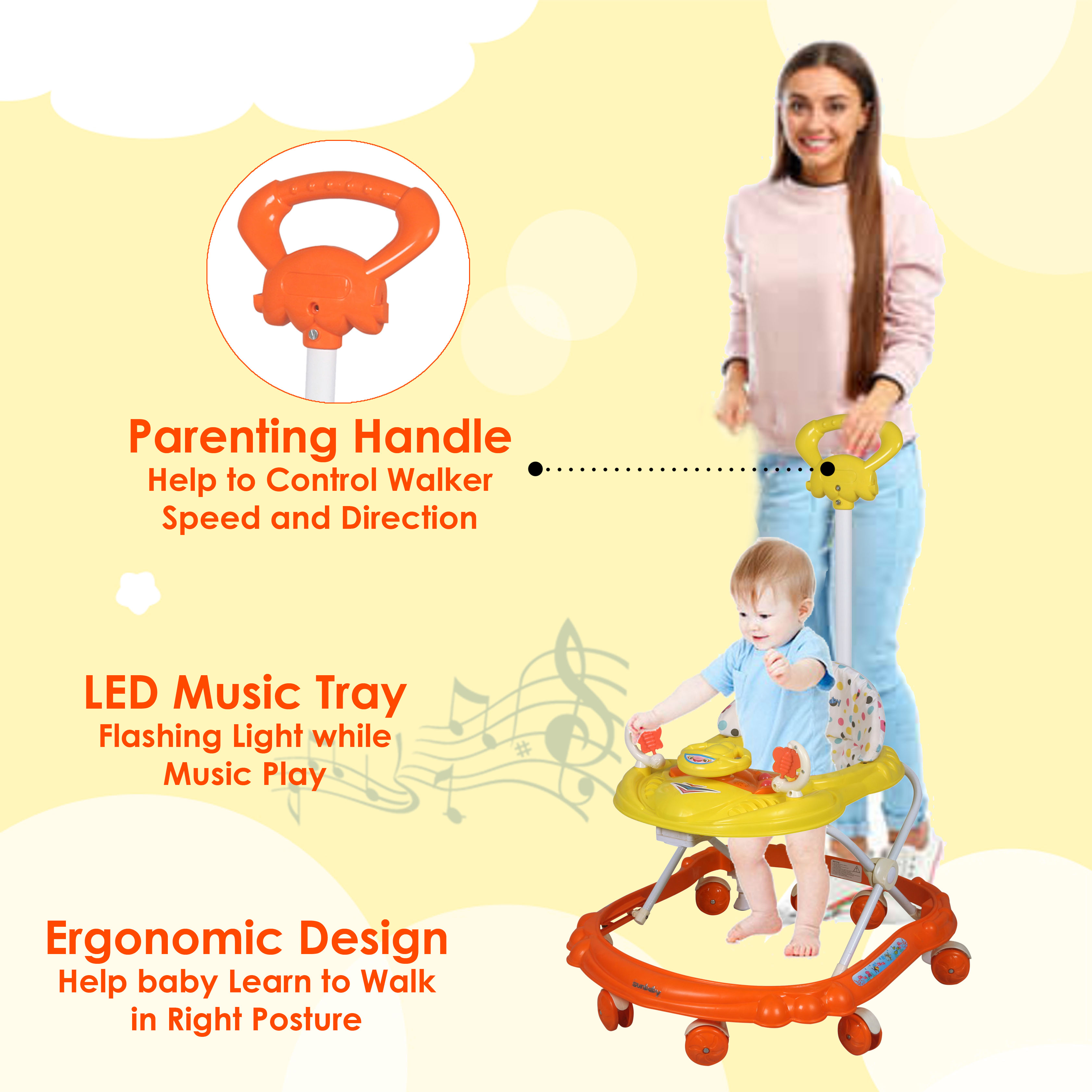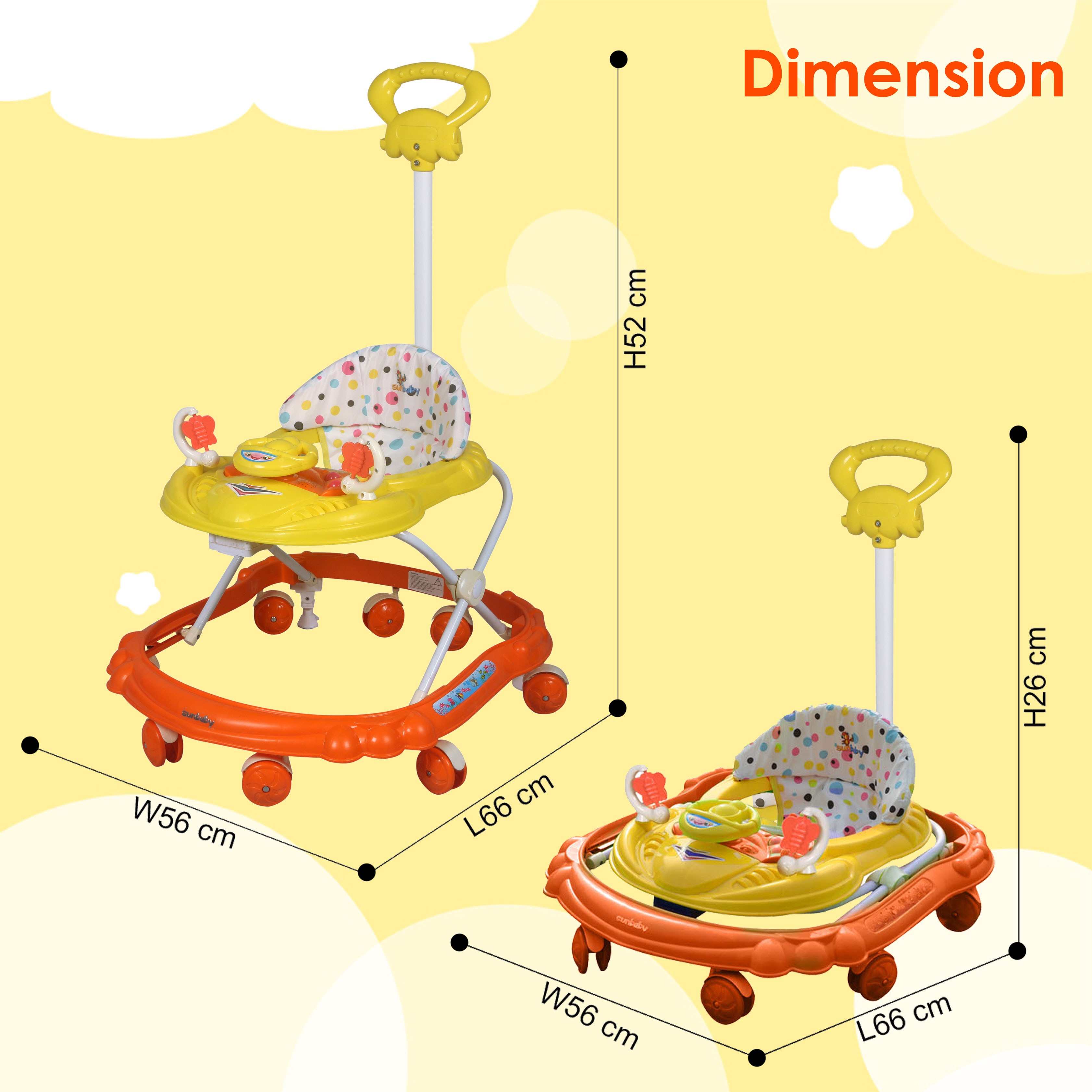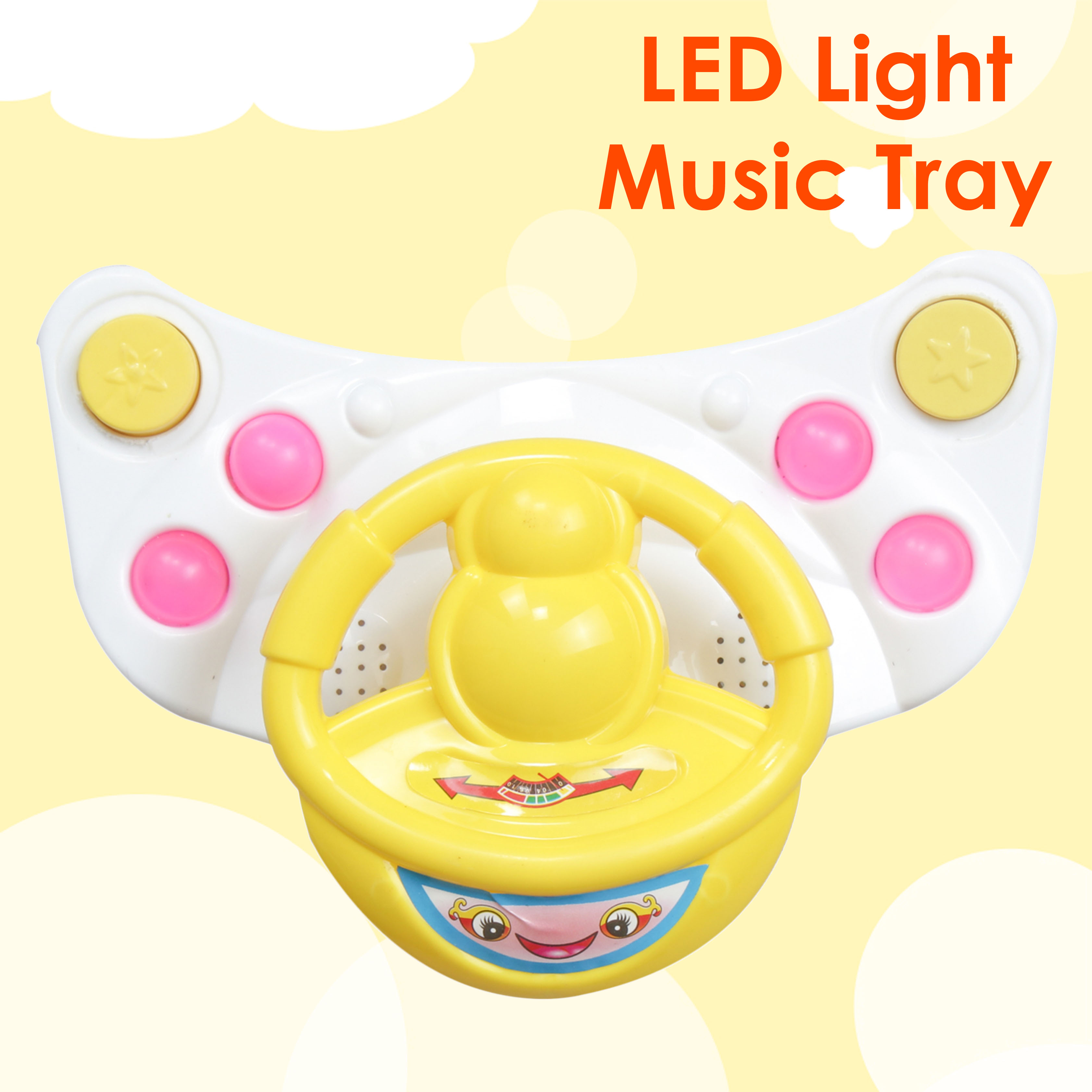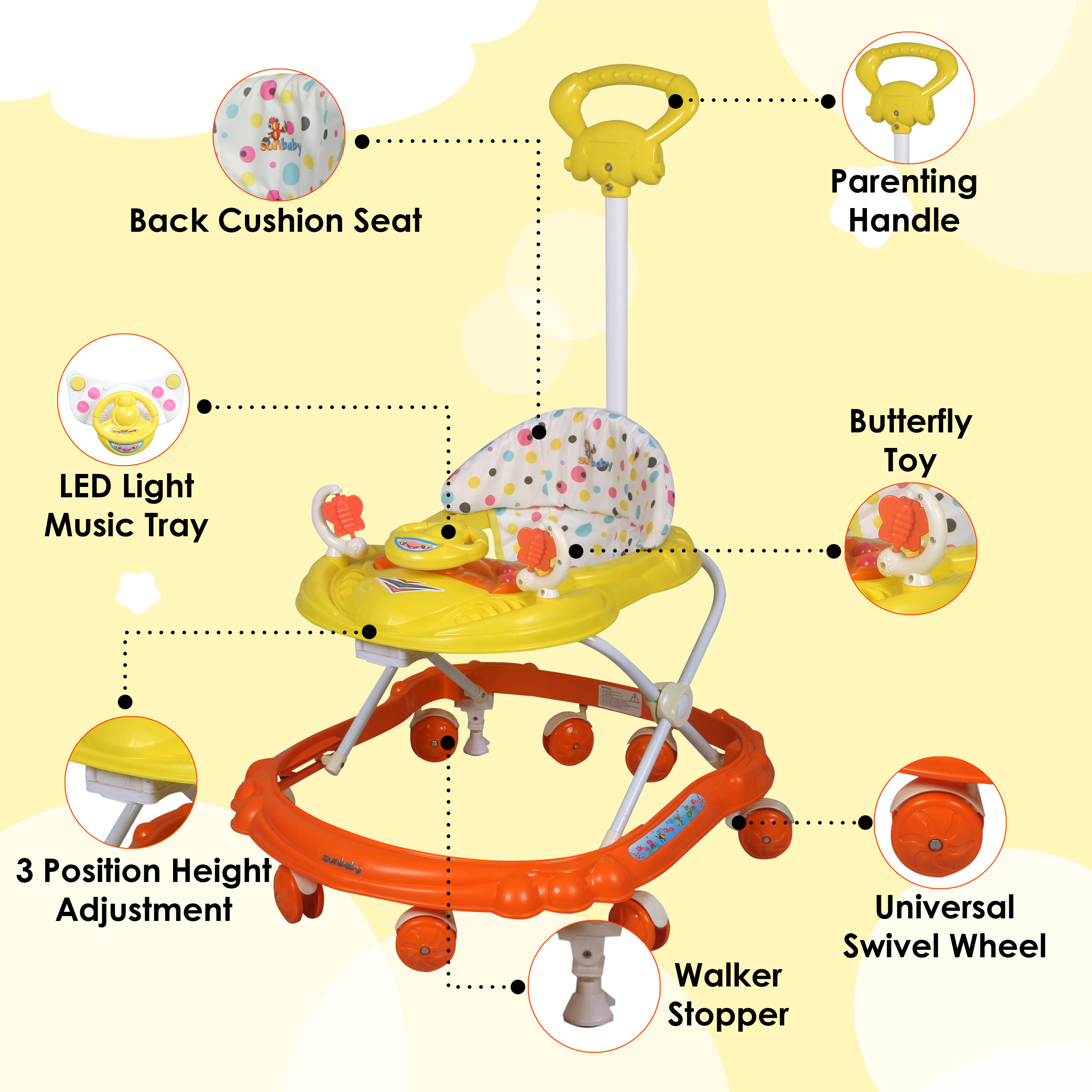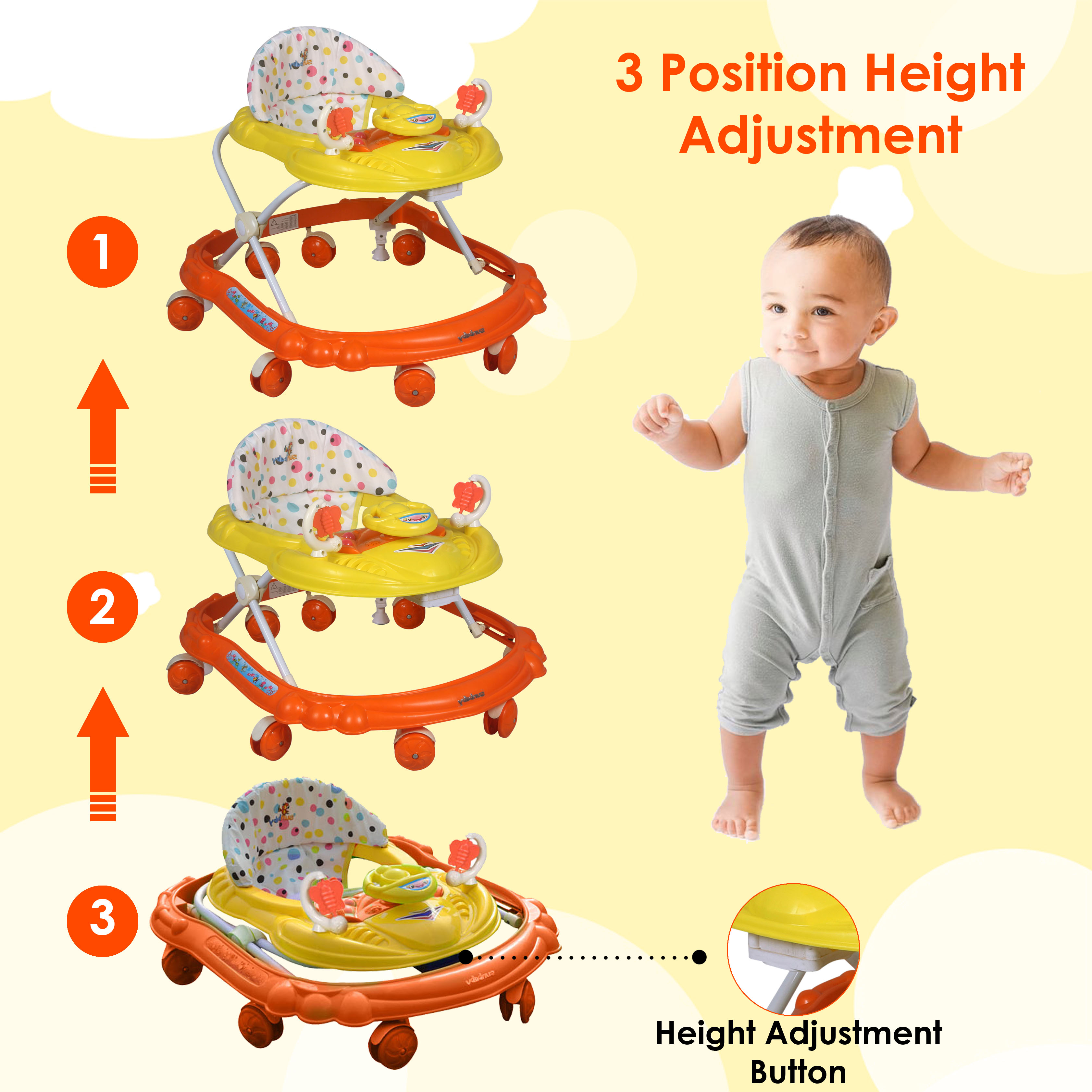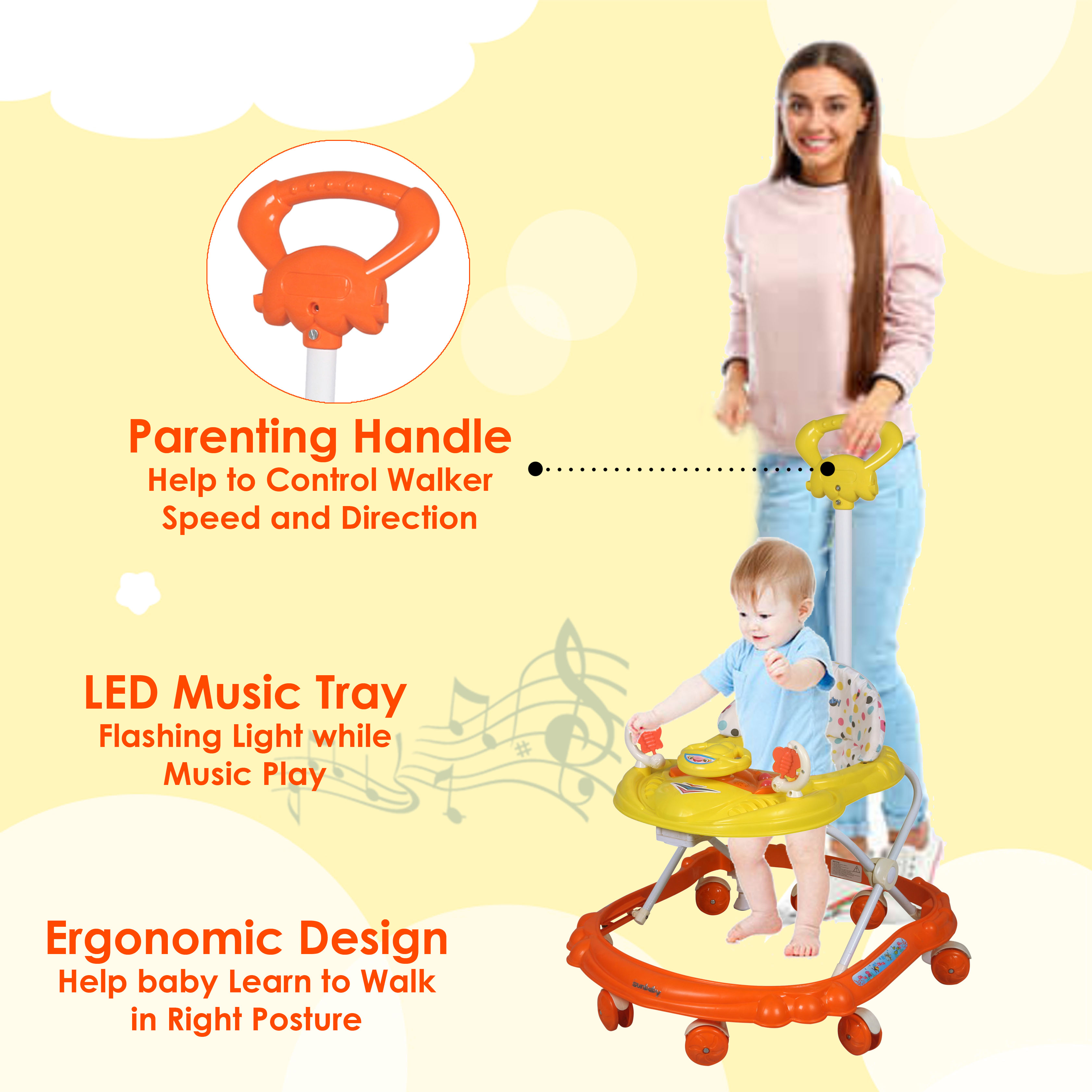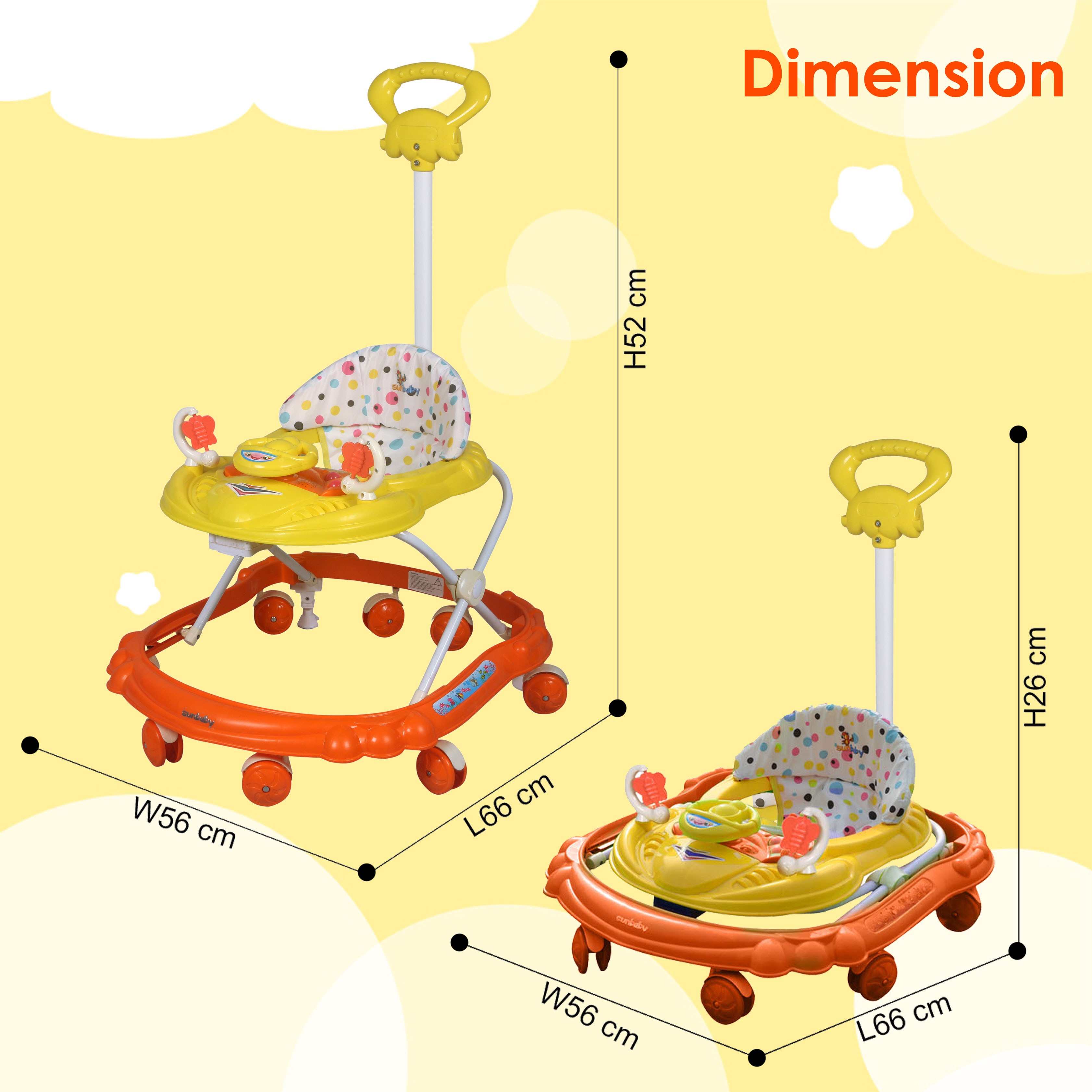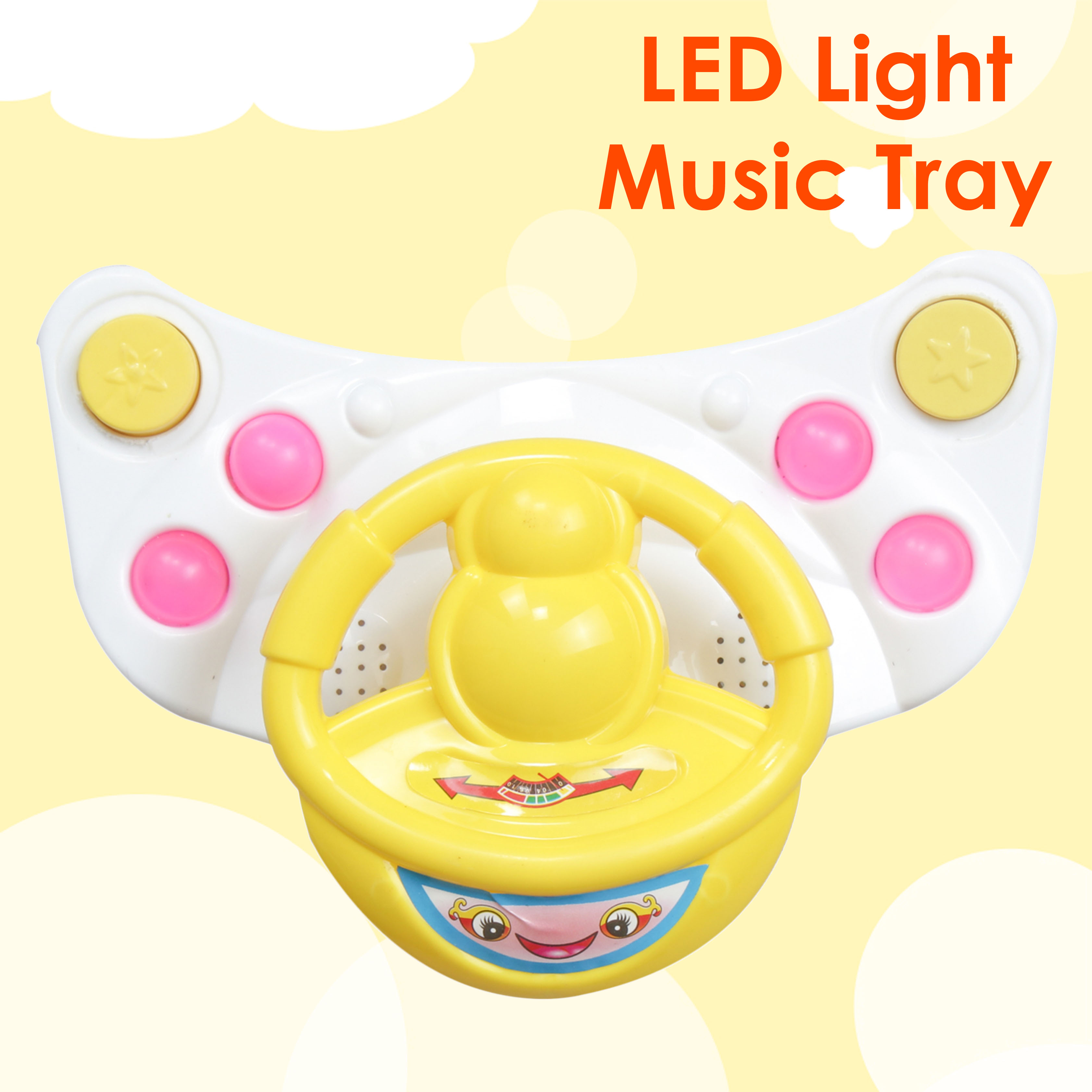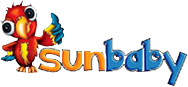 $23.00

Price: $23.00
Price Per Unit: $23.00
This product has a minimum quantity of 1
Two little feet, two little toes – hold them close, giggles and gaggles, joys of parenthood and love and memories of a lifetime. Give those little feet strong and sturdy sunbaby walker to help walk those first steps in life. Life's little stories bloom with coming of the little one in your life. It completes your life with many joys of parenthood. For the baby, it's the next best thing to being in your arms. Sunbaby's high chairs, cots, walkers and other products will have the whole house hold floored by baby's happy smiles and chuckles. At sunbaby, we endeavor to weave the little stories into our products with an emphasis on child safety and enrichment of features, so that, your little one gets the much needed comfort. All sunbaby products undergo multiple quality checks before they are dispatched to the stores. The products are available at all leading baby gear and online stores. Bring home the newly improved colorful, Rideon walker from sunbaby, which is sure to capture your child's attention, give happiness and help your baby to learn those first steps in life. This is recommended for kids of 9 to 24 months of age. The walker is very good in quality with newly improved soft double stitched seat which remains in position even when the baby is removed from the walker. A handle bar behind the walker for parents to control the movement and direction of the Walker. The three positioned height can be adjusted according to the convenience and increasing height of your baby. A beautiful musical tray with music & lights when pressed by the baby plays melodious tunes which keeps your baby entertained. The Battery needs to be put It is also foldable and can be stored easily when not in use. The weight of the product is around 2.5 kgs and it can take the weight of a child upto 15-20 kgs. As a mother, you can keep an eye on your baby while you carry out your daily household work by putting your baby in the sunbaby walker which helps the baby to "learn how to walk and yet be
KEY FEATURES :
SUNBABY RIDEON walker is Made of premium quality materials that are safe and durable for your Precious baby
The SUNBABY Rideon walker has an Exciting & Sturdy design to support and nurture baby's first steps , thick Cushioned & washable seats for maximum comfort for your Baby's back and Height Adjustable Walker with safety locks so that the height can be adjusted according to the growth of your baby . It has 360 degree rotational wheels for ease of movement of the baby Walker
The Parent Push Bar is available for Parents to control the direction of the walker without Bending themselves and also protecting the baby from going in the wrong direction . 4)There is an electronic toy tray with rotating wheel so that your baby feels he's driving his own Rideon. The Musical rhymes help to keep your child entertained and also make him/her learn the poems
The Walker can be folded and kept safely when not in use
SUNBABY walkers are the Best and Safe walkers for your Little Baby .