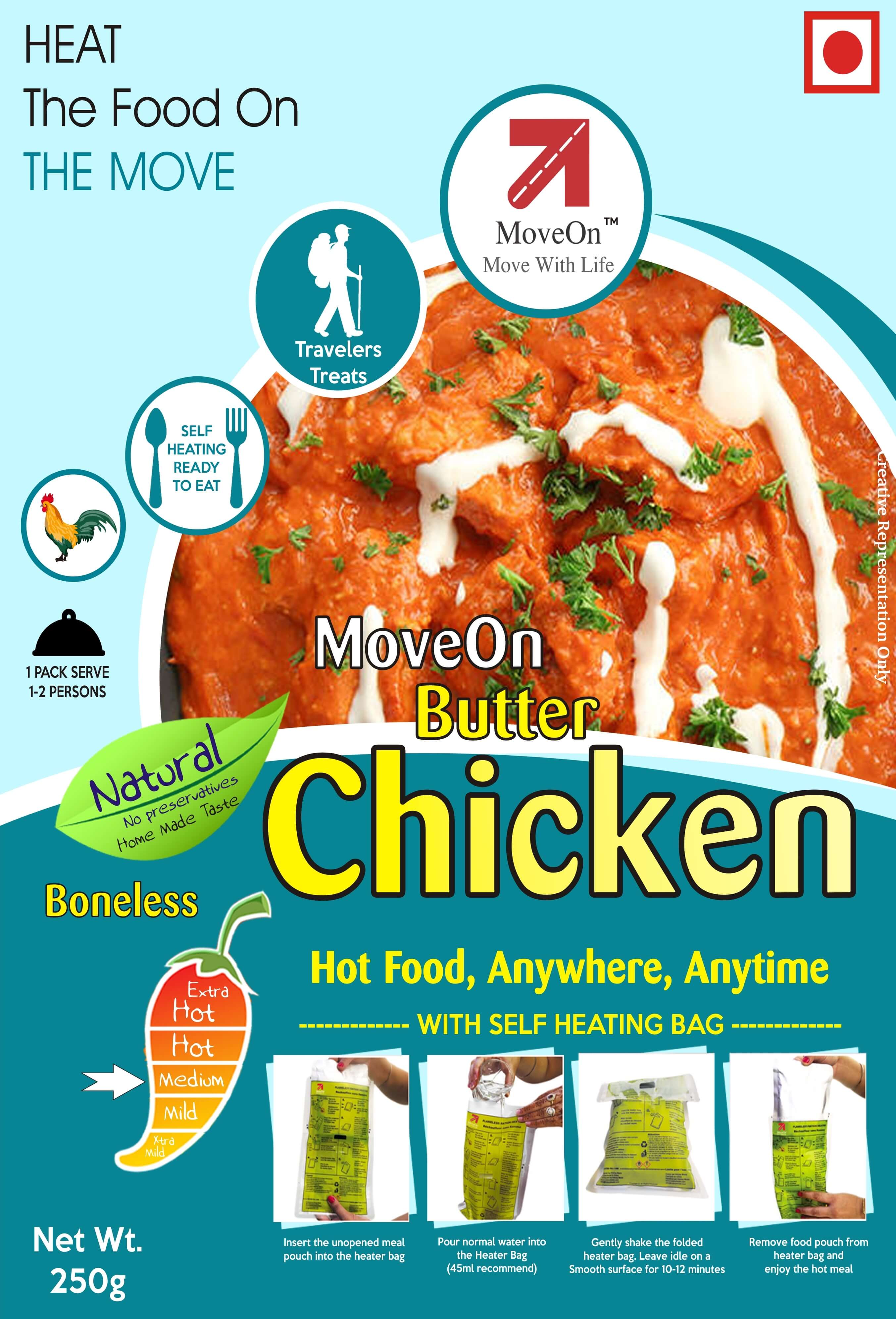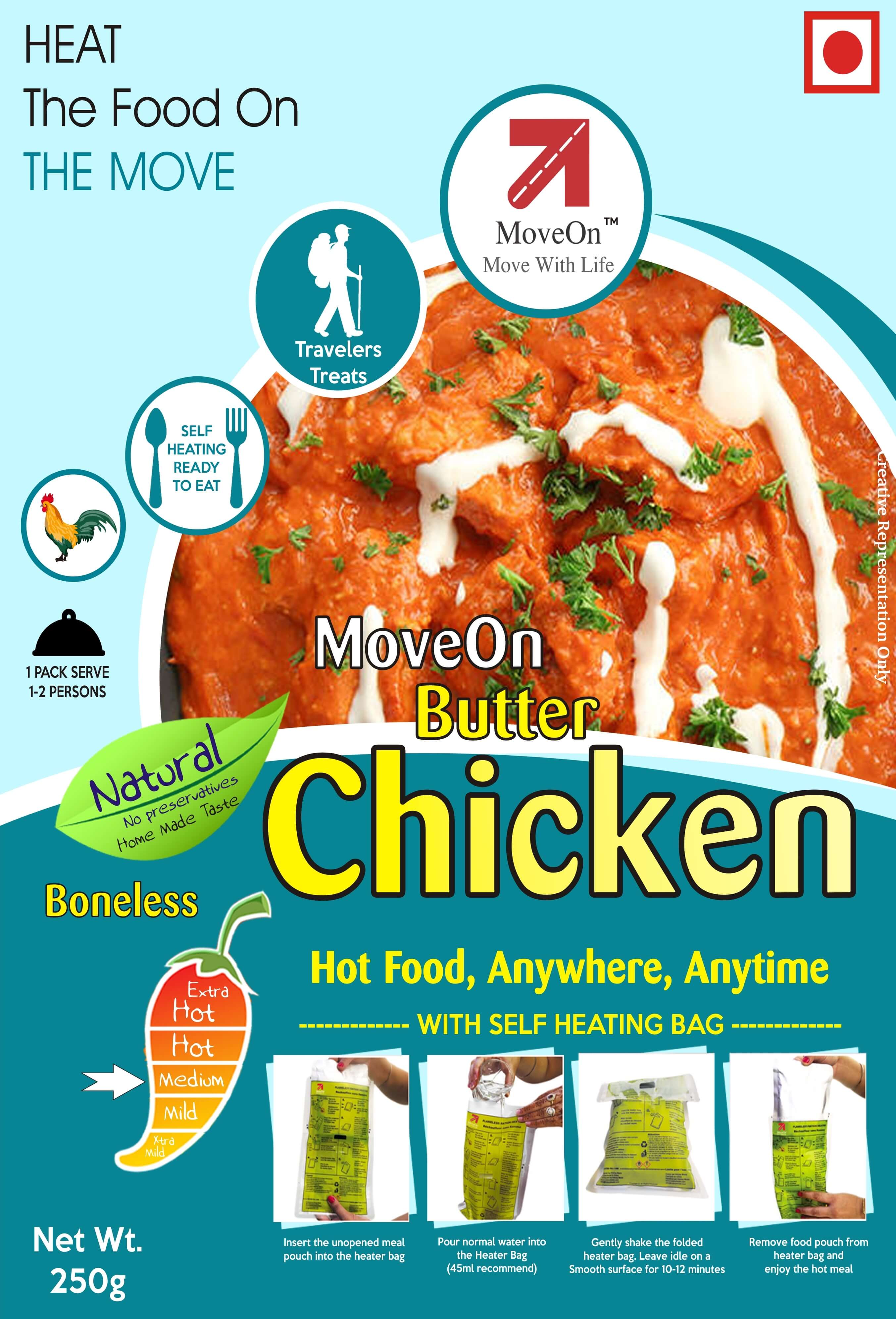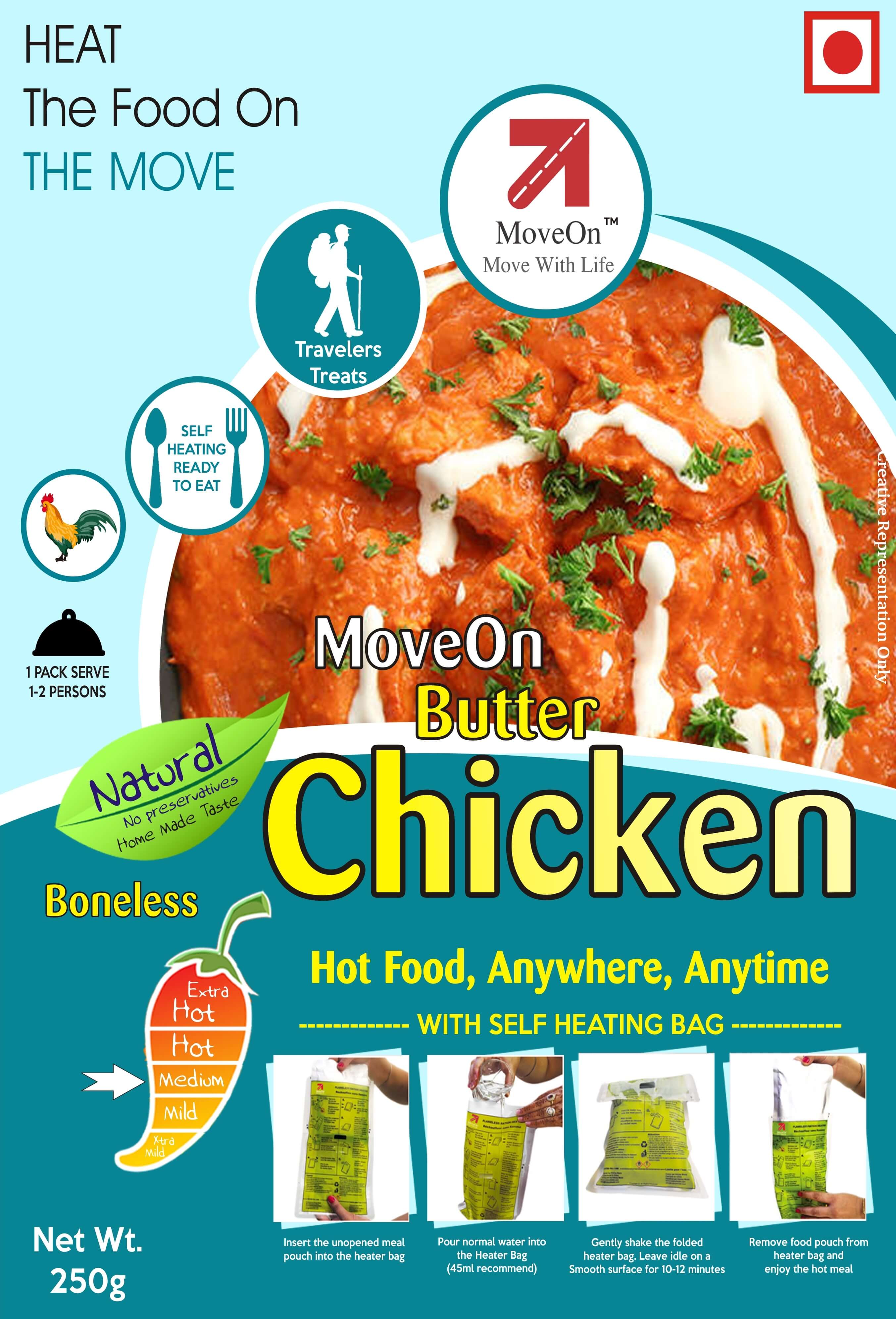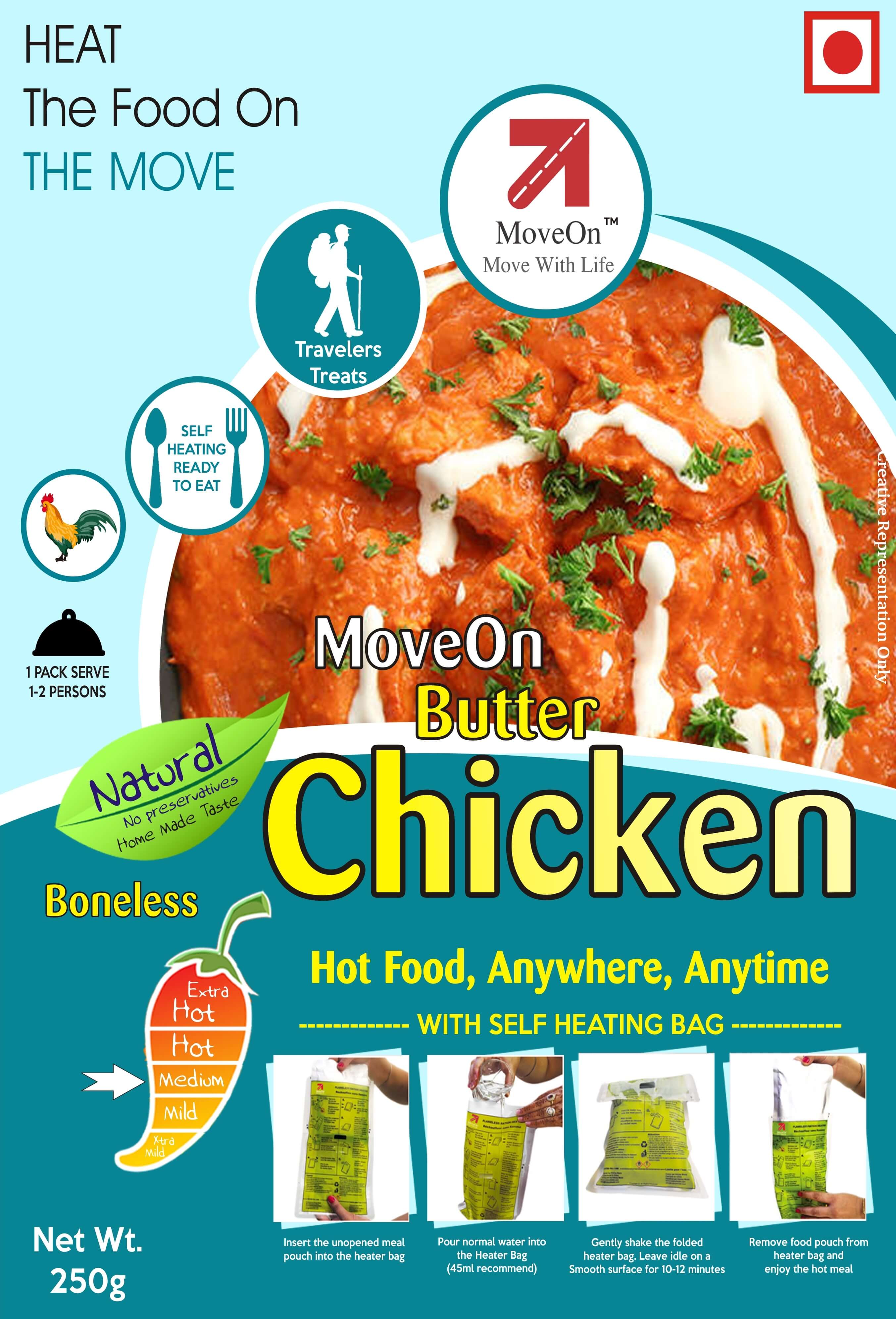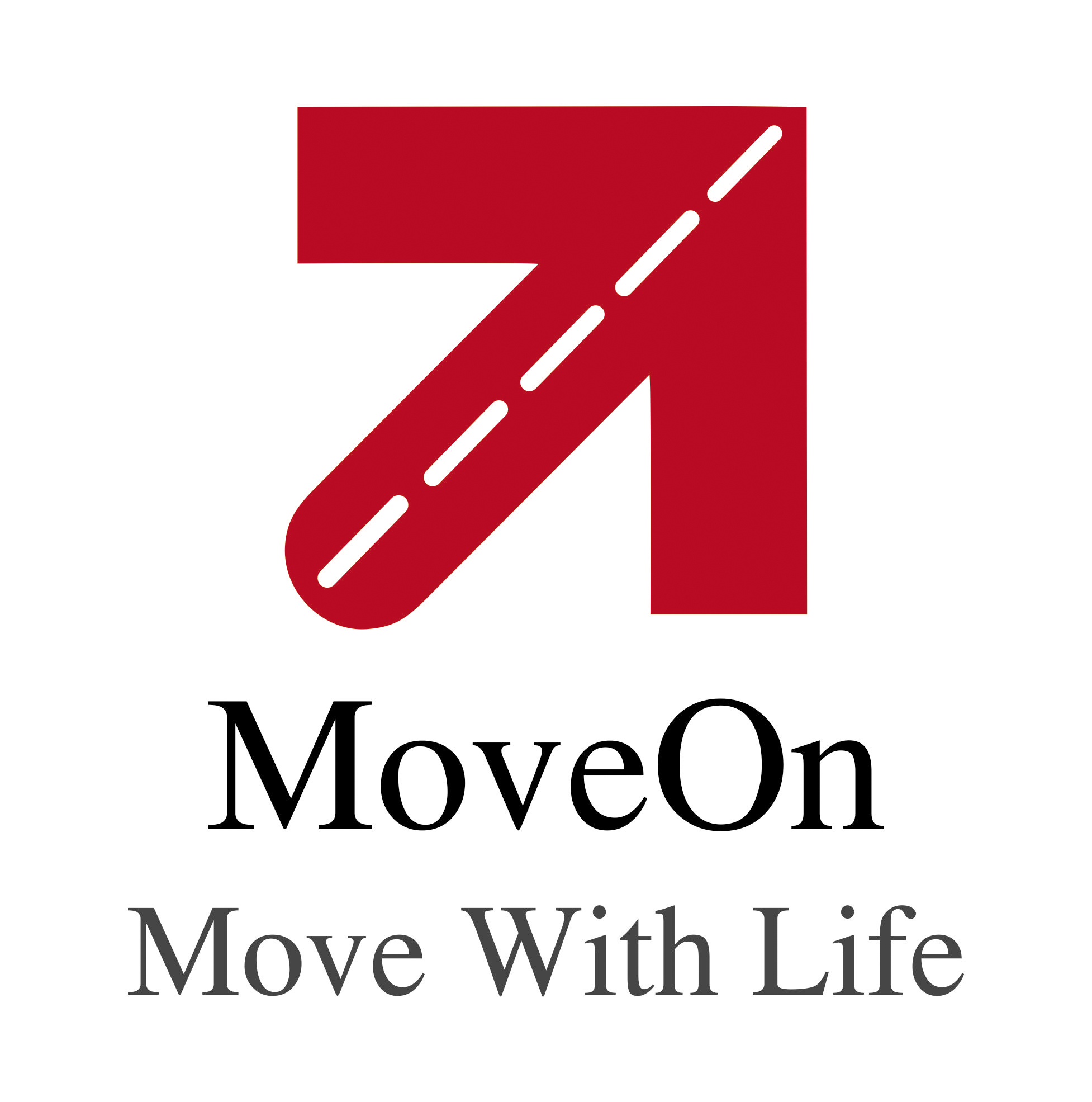 $480.00

Price: $480.00
Price Per Unit: $9.60
This product has a minimum quantity of 1
Ask a Non-Vegetarian about their love for Butter Chicken and you can measure it in their eyes. Move On Butter Chicken is marinated chicken in tomato gravy, rich in butter & cream.
Microwave Oven

Empty content from the food foil pouch into the microwave-safe bowl and heat for 1 to 2 minutes. Garnish and Serve Hot.
Boiling Water
Immerse the unopened foil pouch in the boiling water for 5 minutes Remove the pouch, cut it open and serve hot.
Frying Pan
Empty the content of the foil pouch into the frying pan and stir on medium flame for 2 to 3 minutes. Garnish and Serve Hot.


Ingredients-Chicken Boneless, Tomato, Salt, Butter, Cream, Asli Cream, Refined Oil, Cashew-nuts, Muskmelon & Water-Melon Seeds, Onion, Red Chilli Powder, Green Chilli Paste, Coriander, Ginger, Garlic, Spices and Condiments.